NCAA: No. 1 seed Kansas struggling against Northern Iowa, who's shooting 52 percent from field
By Dave Skretta, AP
Saturday, March 20, 2010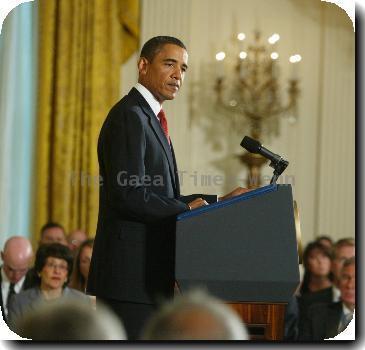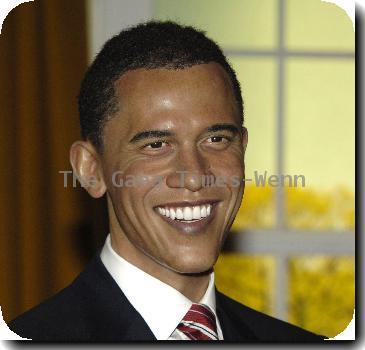 NCAA: Kansas struggling against Northern Iowa
Bill Self begged for a timeout, as if he were asking for mercy, after Ali Farokhmanesh hit again from about 15 feet to give Northern Iowa a 33-24 lead over the No. 1 overall seed. The Panthers are 6 of 11 from beyond the arc and shooting 52 percent from the field.
The nine-point lead feels much bigger considering Northern Iowa has one of the stingiest defenses in the country. And after the Jayhawks scored out of the timeout, they committed a foul at the other end to prevent themselves from getting any sort of momentum.
The Jayhawks need to quit stubbing their toe — talon? — if the heavy favorites to win the entire tournament wants to keep playing next week.
There are plenty of strange names in the NCAA tournament this season, and Tweety Carter might be the best of them. Demond Carvez can thank his grandmother for it. She gave the Baylor point guard the nickname "Tweety" because of the sound he made when he cried as a baby.
It stuck, as almost all embarrassing nicknames do.
Carter comes from quite the athletic family, too. His father, Herbert, played baseball in the Minnesota Twins organization.
New Mexico and Washington have tipped off from the Shark Tank in San Jose, where Steve Alford's Lobos are trying to match Murray State with its 31st win.
Keep an eye on New Mexico star Darington Hobson, who has a tender left wrist, because Washington coach Lorenzo Romar is certain to be watching. Romar recruited Hobson.
Who said Ali Farokhmanesh is the only guy who can step outside for Northern Iowa?
Seven-footer Jordan Eglseder hit a 3-pointer from the left wing — his second of the season in only 10 attempts — and the Panthers are 5 for 8 from deep against Kansas.
The Panthers have a 28-23 lead with 5:28 left in the first half, and don't think for a second that it's a fluke. They're outplaying Kansas at both ends of the court.
Kansas faithful let out a huge cheer as Northern Iowa was whistled for its first foul with 10:14 to play in first half, then two more within the next 20 seconds.
An interesting matchup to watch will be 7-footer Jordan Eglseder of Northern Iowa against Kansas big man Cole Aldrich. It's a bit like seeing a couple of polar bears wrestling in the paint, and the little guys — Sherron Collins, Ali Farokhmanesh, Kwadzo Ahelegbe — had better wear a crash helmet when they try to drive the lane.
Kansas coach Bill Self said that Northern Iowa is one of the best defensive teams he's seen in quite a while, and the observation is playing out. The Panthers led 19-12 with under 12 minutes to go in the first half.
Kansas has six early team fouls, while Northern Iowa had none.
Baylor isn't about to bow down before the Monarchs, going on a 20-6 run over the first 8 minutes in New Orleans. The Bears hit 8 of their first 12 shots, including four 3-pointers.
LaceDarius Dunn had 10 points, including two of the triples.
Ali Farokhmanesh was overlooked coming out of high school, easy to do when you're a 5-foot-9 guard. He ended up going to junior college before landing at Northern Iowa, where he hit two 3-pointers in overtime to help the Panthers win the Missouri Valley tournament.
It makes sense, then, that he was calm in the closing minutes against UNLV in the NCAA tournament. His 3-pointer from well beyond the arc beat the buzzer — and the Runnin' Rebels.
His parents are volleyball coaches, and his father, Mashallah, played for the Iranian national volleyball team. Farokhmanesh said his dad claims a 42-inch vertical jump, something that would serve basketball players just as well as volleyball players.
Ohio finally ran out of energy, time, magic. After stunning third-seeded Georgetown and playing tough for about 30 minutes Saturday, Tennessee finally put the Bobcats away with a late surge in an 83-68 victory.
The Vols advance to play Georgia Tech or Ohio State in St. Louis next week.
Tommy Freeman ended up with 23 points for Ohio, while the Vols got 18 points from J.P. Prince and 17 from backcourt mate Scotty Hopson.
Baylor and Old Dominion have tipped off for the right to play in Houston next week. The Bears outlasted Sam Houston State for its first NCAA tournament win in 60 years — a big milestone for a program that only a few years ago was banned from playing non-conference games as part of NCAA penalties for numerous violations under former coach Dave Bliss.
Old Dominion shut down Notre Dame's Luke Harangody in its victory Thursday, and in a tournament with plenty of upsets already, the thought of a double-digit seed reaching the round of 16 isn't far fetched anymore.
Just ask Saint Mary's.
A late-winter, early-spring blizzard hasn't affected attendance in Oklahoma City too much. The Ford Center is nearly full to watch Kansas-Northern Iowa play for a spot in St. Louis. The intrepid Jayhawk fans represent about 80 percent of the crowd.
It's a pretty easy drive from Lawrence to Oklahoma City, and most of the fans were on hand Thursday — before the storm hit — to see the Jayhawks give Lehigh a Big 12 beating.
Northern Iowa beat UNLV on Ali Faroukmanesh's 3-pointer from about 10 feet beyond the arc in the closing seconds. The Panthers will do their best to slow down the high-flying Jayhawks, and if the game stays in the 60s they have a chance.
Just in case nobody in Providence realized J.P. Prince had slammed down an alley-oop, his guttural scream running back the other way made every animal in Rhode Island perk up its ears.
Cameron Tatum followed with a dunk, then came another fastbreak layup, and the Vols are cruising with about 5 minutes left. The lead is back to 71-58.
So many fans love to treat games as if it were Oct. 31. Spotted in the crowd of the Ohio-Tennessee game: two Ohio fans in green afro wigs, one draped in the American flag. Another Ohio fan painted his face checkered style green and white. And yes, he had a black afro.
Don't worry, the Vols fans came ready to wear. There was a grown man in what looked like an Orange onezie. Yes, his face was painted. Of course, he had the afro wig. One Vols fan, her sunglasses on, wore an oversized "T" hat that could have been stuffed with two basketballs and still fit on her head.
Matt Howard, an 80-percent foul shooter, missed the second of two free throws for Butler, and Murray State raced downcourt with a chance to tie the game. The Racers got the ball in the hands of Isaiah Canaan, a freshman, and he dribbled around as if he were lost.
Butler managed to poke it into the backcourt, and the clock wound to zeros without Murray State ever getting off a shot. Final score: 54-52.
The Bulldogs are into the round of 16 for the third time in the past eight years and will play Syracuse or Gonzaga in Salt Lake City on Thursday.
Murray State nearly got a 5-second call on the inbounds play out of a timeout, but Butler got it to Matt Howard, who was immediately fouled. He made the first of two before a timeout as the Bulldogs try to hold on.
Ohio's DeVaughn Washington took a hard spill and knocked his noggin on the hardwood. He was slow to get up, but rubbed his head and stayed in the game.
Ohio's shooting is a real head-scratcher — only 16 of 43 midway through the second half.
Butler coach Brad Stevens yelled at his team, "Don't foul," as it broke out of a timeout. And Shelvin Mack promptly fouled Isacc Miles, a good free throw shooter, allowing only 3 seconds to tick off the clock.
The junior from Kansas City knocked down both to make it 53-52 with 21.7 seconds left, and Murray State trapped Mack in the corner — his second big mistake in the closing seconds. The Bulldogs were forced to burn the timeout, still clinging to a one-point lead and the ball.
Butler had the ball knotted at 50-all, and Ronald Nored took it into traffic and made the kiss off the glass while getting the foul call. His free throw with 25.4 seconds left made it 53-50 over Murray State.
Late-game free throws are already pressure packed. Tennessee's Steven Pearl hears more than the usual taunts directed from the visiting fans. He stepped to the line with the Ohio fans screaming "Daddy's Boy! Daddy's Boy! Daddy's Boy!"
Wonder what Tennessee coach Bruce Pearl thinks.
The second wave of women's NCAA tournament games are over, and the chalk still stands. Third-seeded Florida State handled Louisiana Tech 75-61, fourth-seeded Kentucky beat Liberty 83-76, second-seeded Duke routed Hampton 72-37, and even eighth-seeded Dayton beat TCU 67-66. Favored winners earlier in the day were St. John's, Tennessee, Michigan State and LSU.
Compare that to the men's tournament, where one double-digit seed already has reached the round of 16 and two others — Murray State and Ohio — are giving everything they have.
Murray State slapped on a full-court press and has shot itself back in front in San Jose with a 12-1 run. Isaiah Canaan's 3-pointer gave the Racers the lead, and Gordon Hayward missed a gimme at the rim for Butler.
Some weary legs trying to run up and down the court, as Murray State tries to become the first 13th seed since Bradley in 2002 to reach the round of 16. The Racers lead 50-47 with 2½ minutes to go at the Shark Tank.
Tommy Freeman remains the biggest thorn out there for Tennessee, with five 3-pointers and 20 points as Ohio whittled the deficit to 50-45 with 12½ minutes remaining. The rest of the Bobcats are 2 for 8 from beyond the arc.
It wasn't long ago that Tennessee was leading by 14 and the orange-clad crowd was ready to belt out "Rocky Top." Not so fast.
Butler went 11-1 in football this past season in the FCS, finishing first in the pioneer Football League. Maybe coach Jeff Voris ought to ask Brad Stevens if he can have Willie Veasley playing linebacker. The guard executed a perfect form tackle on a Murray State player a couple of minutes ago, as the Bulldogs extended their lead to 46-38.
Murray State can be excited regardless of the outcome, because nearly everybody on the roster is coming back next season. The only significant senior contributor is Danero Thomas.
Leading scorer B.J. Jenkins is a junior, as are Isacc Miles and Jeffery McClain. Freshman Isaiah Canaan is having a breakout game against Butler, while Ivan Aska and Donte Poole are both sophomores. That's a lot of scoring coming back.
It's not like Butler is brimming with experience, either, which could be important as the game remains close and the clock melts away.
Matt Howard is a junior, and Gordon Hayward and Shelvin Mack are both sophomores.
Someone took the lids off the buckets at the HP Pavilion, where Murray State and Butler suddenly can't miss from the perimeter. Ronald Nored hit a 3-pointer, followed a couple minutes later by Gordon Hayward, giving Butler a 37-35 lead.
Not to be outdone, Murray State freshman Isaiah Canaan knocked in a 3 to regain the lead with under 12 minutes to go.
With their big man Matt Howard on the bench, the Bulldogs need to get Shelvin Mack going on the offensive end. He had 25 points in their first-round game but has taken only four shots and has three points against the Bobcats.
Ronald Norad tied it 33-all with a circus-style layup, then added one of two foul shots. He has 13 in the game to lead Butler, well over his 5-per average. The Bulldogs are on an 11-2 run that roughly coincided with Howard going to the bench, so perhaps the smallest lineup they could put on the court is the right move.
Butler is in trouble against the Racers with their best player, Matt Howard, sitting on the bench with four fouls and 16 minutes to go.
He had his third foul and rather than take him out, coach Brad Stevens elected to leave Howard in the game. Howard picked up his fourth 4 seconds later, and the Bulldogs continue to trail 33-29 to the 13th seed in the West Regional.
The Vols are doing a terrific job shutting down everybody that doesn't have Freeman written across the back of their jersey. Tommy Freeman has hit four triples and has 14 first-half points for Ohio, already over his season average of 10.1 per game.
The junior is doing it on defense, too, taking a charge to give J.P. Prince his second foul with just under a minute left in the first half. Tennessee leads 38-27 at the break.
Tennessee is beginning to flex its muscle, embarking on an 18-2 run to take a 34-20 lead over Ohio. Even a timeout by coach John Groce did little to dam the momentum. The Vols are shooting better than 64 percent from the field.
Armon Bassett can't find a shot for Ohio against Tennessee's harassing defense, but maybe he should just toss one up like the Vols' Cameron Tatum.
After taking an inbounds pass, he wheeled and fired a rainbow that shook all the gold out of the rafters before hitting nothing but net. The triple made it 29-20, and Tatum added another bucket to give the Vols their biggest lead of the game with about 5 minutes left.
Vols coach Bruce Pearl has advanced to the second weekend of the NCAA tournament twice in the past three years, but Ohio isn't making it easy this time. The 14th-seeded Bobcats were within 19-18 with 9½ minutes remaining in the first half.
Not that Pearl is concerned about the number next to Ohio in all those office brackets.
"I have no idea what seed they are. It doesn't matter what seed they are," he said before the game. "They're the MAC champions, and they're standing in our way of advancing to the Sweet 16. They don't care if it's Tennessee or the SEC. They know we have one shot at a bright shining moment and doing something very special for that school."
Donte Poole is not known for his 3-point shooting, but his fall-away, hand-in-the-face prayer hit nothing but net as the halftime buzzer sounded, giving Murray State a 26-22 lead over fifth-seeded Butler.
The Bulldogs are shooting just 28 percent from the field, while the 13th seed Racers have overcome eight first-half turnovers by outrebounding Butler 22-12. They're 20 minutes away from moving on in the West Regional, where they would get the Syracuse-Gonzaga winner.
Tony Easley already has two blocked shots for Murray State, and has 159 for his career, to go with seven rebounds against Butler. He hasn't been nearly as proficient on offense, though, going just 1 of 5 from the field.
The Racers have struggled as a team, shooting 7 of 20 over the first 16 minutes. They've also coughed up the ball seven times while Butler has just one turnover. All of it adds up to a 22-18 deficit — which would be more lopsided if the Bulldogs hadn't missed six straight shots themselves.
With the firing of Todd Lickliter at Iowa, a lot of folks in the Midwest are hoping that Tennessee coach Bruce Pearl is open to returning. He coached under Dr. Tom Davis before becoming a head coach at Southern Indiana, UW-Milwaukee and now Tennessee.
Happy birthday to the feisty Vols' coach, by the way. He turned 50 on Thursday.
Ohio is doing its best to spoil the festive weekend for Pearl, just as it spoiled the weekend for third-seeded Georgetown. The Bobcats took a quick 10-7 lead on Tennessee in the Midwest Regional.
The coaching carousel has already begun, with St. John's and Seton Hall firing their coaches this week. Other jobs are sure to come open after the first weekend of the NCAA tournament, and several athletic directors will be looking at Butler coach Brad Stevens.
After taking over for Todd Lickliter in 2007, the 33-year-old Stevens has twice been Horizon League coach of the year, won three regular-season and two tournament titles, and is 85-14 overall. Pretty nice resume.
His biggest problem may not be his fault, though. ADs are sure to look at the failure of Lickliter to win at Iowa and reason that the two coaches employ very similar styles. They maximize talent that may not be at the same level as players at major conferences, primarily by keeping the score low, and that system rarely translates to high-profile success.
Then again, Stevens also worked for a time under Ohio State coach Thad Matta. And his teams have been dominant in the Big Ten.
The Racers were stuck in neutral early against Butler, with just one field goal — a 3-pointer by Isacc Miles — in the first 7 minutes. The Bulldogs love playing at a pace that can best be described as trudging along, so everything was copacetic at that point.
Then the Racers' Jeffery McClain finally got his team in gear with a bucket inside, and the Murray State began hurrying the ball up court. B.J. Jenkins hit a 3-pointer, Ivan Aska added another bucket inside, and a quick 7-0 spurt trimmed the lead to two.
Mizzou guard Zaire Taylor upped the ante on the debate over which conference is better — the Big 12 or Big East — by noting that the Big 12 had seven out of 12 make the NCAA tournament, while the Big East had eight out of "something like 30."
Actually, it's 16, and only three are left after Villanova lost to Saint Mary's in the first game of the second round. The Big 12 hits the court later in the day overall No. 1 seed Kansas plays Northern Iowa, Baylor plays Old Dominion and Kansas State plays BYU. All of the Big 12 schools are favored.
The battle of the mid-majors is under way in San Jose, where 13th-seeded Murray State is taking on a Butler team that's becoming quite accustomed to playing in the NCAA tournament.
Murray State coach Billy Kennedy was firing up his team in the locker room before they took the floor, and don't expect the Racers to get nervous. They've already racked up 31 wins this season while dominating the Ohio Valley Conference.
Butler is going after its 22nd straight victory and second trip to the regional semifinals in four years. The Horizon League champs beat UTEP in the first round behind a 25-point performance by Shelvin Mack, who hit seven 3-pointers.
Ohio coach John Groce majored in math and taught it in high school, but even he probably had a hard time figuring out how these numbers add up to where the Bobcats find themselves.
They lost 14 games in the regular season, finishing below .500 in the Mid-America Conference, and had to win the league tournament as a No. 9 seed just to make the NCAA tournament. Then they stunned just about everyone by beating third-seeded Georgetown.
Tennessee will try to prevent the Bobcats from making history. Cleveland State in 1986 and Chattanooga in '97 are the only No. 14 seeds to reach the regional semifinals.
A Gael-force wind has blown tiny Saint Mary's into the round of 16 with a 75-68 victory over second-seeded Villanova. Omar Samhan led the way with 32 points, one shy of his career high, and Mickey McConnell hit a trio of 3-pointers and had 15 points.
Scottie Reynolds went 2 of 11 from the field in a forgettable end to his sterling career. The Villanova senior was 4 of 24 in the NCAA tournament, one of the big reasons another beast from the Big East is heading home before the second weekend.
Saint Mary's will play Old Dominion or Baylor on Thursday.
The West Coast Conference repeatedly has said it deserves multiple bids to the NCAA tournament, and the Gaels are joining Gonzaga in taking that argument to the court. The Bulldogs play Syracuse on Sunday, but for now, the little conference that could is 3-0.
Mickey McConnell showed a nasty crossover to shake a Villanova defender, then banked in a deep 3-pointer from somewhere near Federal Hill, giving Saint Mary's a 68-65 lead.
Reggie Redding was stuffed at the other end by — who else? — Omar Samhan, and the small but vocal contingent of Gaels fans are on their fleet in Providence.
It's 65-all with 95 seconds to go in Providence. Samhan just picked up his third foul, but it looks like he's out of trouble.
Omar Samhan is putting together one of the truly impressive individual performances of this year's NCAA tournament, with 32 points — one shy of his career high.
Villanova is countering with balance, especially as Scottie Reynolds struggles to find his shot. Nova has only turned the ball over five times in the game, but a key mistake with 4½ minutes left led to a 3-pointer by Matthew Dellavedova and a 64-61 Gaels lead.
Maalik Wayns came back to score on a nifty drive for Villanova, and the lead is one.
BYU star Jimmer Fredette had the highest-scoring game of the first round, with 37 points. But he did it on 13 of 26 shooting. Compare that to Omar Samhan, who has 32 points for the Gaels on 13 of 16 shooting, along with 6 of 8 from the foul line.
Scottie Reynolds and Corey Fisher make up a potent backcourt combination for Villanova, but they won't be the reason the Wildcats are still alive if they manage to pull this one out. The two are a combined 5 of 22 from the floor.
Villanova finally took the lead, thanks to Maalik Wayns' pass through the defense to Antonio Pena for a layup. Ben Allen unwisely grabbed him for the foul but couldn't keep him from scoring. The three-point play made it 51-51 with 10:07 left, and another bucket inside made it 53-51 — the Wildcats' first lead since there were 16 minutes left in the first half.
The Wildcats used a 9-2 run to get within 47-42, and Omar Samhan scored and drew a foul at the other end. Maybe Villanova ought to start fouling him BEFORE he takes a shot?
Samhan maintains a blog — more like a vlog, because it's mostly videos — that can be found at omarsamhan50.wordpress.com/ He interviewed Mickey McConnell after beating Richmond in the first round of the tournament, and asked him about shutting down Scottie Reynolds.
Well, McConnell is doing a terrific job against the Wildcats' star. Reynolds is just 1-for-8 shooting and has five points.
Samhan, meanwhile, has 24 points on 10 of 13 from the field.
Villanova has been a scrappy team all season and is doing it again in Providence. Maalik Wayns grabbed a rebound and, after a loose ball, Reggie Redding knocked down a 3-pointer from the corner to get with 45-40 early in the second half.
Redding pumped his first when the shot went down, and the Wildcats finally are coming alive. Early in the game they looked like the team that lost five of seven coming into the tournament, now they're looking like the team that won 20 of its first 21.
The first wave of games from the women's tournament is over, and the favorites are playing up to their seeds. Second-seeded Tennessee routed Austin Peay 75-42, sixth-seeded St. John's beat Princeton 65-47, fifth-seeded Michigan State beat Bowling Green 72-62, and seventh-seeded LSU handled Hartford 60-39.
Basketball isn't the only NCAA tournament going on. The vaunted Iowa wrestling program has already locked up its third straight team title with five individuals in the finals Saturday night. Cornell is in second place, but can hold this over Iowa: The Big Red men's basketball team is still alive in the NCAA tournament, taking on Wisconsin on Sunday.
Halftime here winding to an end in the first game in the round of 32. Saint Mary's leads 38-31, down from a 12-point lead. Omar Samhan is the story with 15 points and six rebounds. He also has two fouls, and coach Randy Bennett has been moving him in and out of the lineup to keep him out of more serious foul trouble.
He played just 12 minutes in the half, a low for the Gaels starters.
In all, Saint Mary's has a 20-12 rebounding edge. Corey Stokes leads Villanova with 10 points and three boards, and Scottie Reynolds has five points on 1-for-7 shooting.
Every time the Wildcats go on a run, energizing a crowd in Providence that heavily favors Villanova, Omar Samhan comes through inside. His three-point play after Nova closed within 33-29 quieted just about everybody in the building.
And the big guy certainly recognized it, pulling a Dikembe Mutombo and putting his finger to his lips in the universal "Shhhh!" signal. The referees warned Samhan for taunting.
Samhan finished the half 7 of 9 from the field for 15 points, along with six rebounds — both of those totals roughly half of Villanova's entire team. The Gaels lead 38-31 at the break, which could have been more lopsided if Corey Stokes didn't get a gift foul on a loose ball with 4 seconds remaining and hit both free throws.
Scottie Reynolds missed his first five shots before making a layup with about 5 minutes left in the first half against Saint Mary's. He was still Villanova's leading scorer early, with five points thanks to three free throws.
Reynolds went 2 for 15 in the opener but did plenty of damage from the foul line. His struggles go back to Madison Square Garden, where he managed only 10 points in a loss to Marquette during the Big East tournament.
Omar Samhan is getting a breather, and the Gaels subbed in another big guy in Ben Allen.
Allen scored 20 points against Gonzaga in the West Coast Conference title game, the kind of performance that served as something of vindication for him. He began his career at Indiana but struggled to get on the court, so he transferred about 9,000 miles west. The change was stark, going from a school with 38,000 kids to one with fewer than 4,000, but perhaps the greatest irony is that the basketball is better in California.
Saint Mary's is playing in the second round of the NCAA tournament, after all, while the Hoosiers labored to a 10-21 finish with just four Big Ten victories.
Omar Samhan hasn't stopped playing hard despite his two fouls. He's 6 of 8 from the floor and is scoring at will inside. His 12 points and six rebounds have pushed the Gales back to a 27-19 lead, forcing Villanova coach Jay Wright to call a timeout.
Nova went on a quick spurt to knot the game, but Saint Mary's answered back with a 10-2 run: 3-pointers from Mickey McConnell and Matthew Dellavedova sandwiched between two gimme's inside from Samhan. The Gales have a 12-2 advantage in the paint.
Villanova continues to struggle from the field, where it is just 6 of 19. The Wildcats had similar troubles in squeezing by Robert Morris in the first round.
Omar Samhan picked up his second foul with 11:25 left in the first half, a charge under the basket. He went to the bench with 8 points and four boards. That's good news for smaller Villanova, which has started to push the tempo with their stellar guard play.
The Wildcats trailed 17-11 until Scottie Reynolds used his veteran savvy to force a foul on a 3-point shot. He made all three free throws — after going 15 of 16 in the opening round — to get Villanova back within three. Moments later, Dominic Cheek added a 3-pointer off the bench to knot the game 17-all.
Just that quickly.
President Barack Obama correctly predicted 13 of 16 winners Friday after getting 12 right on the opening day, which means he was in 160,161st place on ESPN's game. Doesn't sound good until you realize the First Fan is in the 96.6th percentile.
The Big East has been a big bummer for the commander in chief. Four of his seven losses have been by teams from the conference that received a tournament-high eight bids. His Final Four is still intact, though, with Kansas, Kansas State, Kentucky and Villanova.
He has Villanova beating Saint Mary's in the opening game Saturday, and also has Baylor and Butler winning later in the day.
Now, about that health care business.
Omar Samhan is already causing problems for Villanova, with six points on 3-for-4 shooting in the first 5 minutes. He also has three rebounds, after going for 29 points and 16 boards in the Gaels' opening win over Richmond.
The Wildcats are hoping to use speed rather than trying to match Samhan's size, going with four guards in the starting lineup. Corey Stokes replaced forward Antonio Pena.
Villanova coach Jay Wright also started guards Scottie Reynolds and Corey Fisher, who were benched in the opening minutes of their first-round game for an unspecified "teaching moment."
Saint Mary's has a chance to keep the double-digit mojo going from the first round of the NCAA tournament. Eight teams seeded 10th or higher won a game in the first round, matching last year's total and one off the record set in 2001.
The Gaels will be joined later by Murray State, Old Dominion, Washington and Ohio, which felled third-seeded Georgetown in the biggest upset of the first two days.
"This is what happens in March Madness," Murray State freshman guard John Jenkins said.
Indeed.
Villanova and Saint Mary's open the second round of the NCAA tournament, and the key to the game could be the Wildcats' porous defense. They have allowed 72.9 points per game this season, better only than Seton Hall and Providence in the Big East, and ranked 278th out of 334 Division I teams nationally in points allowed.
Villanova also has very little size to deal with the Gaels' 6-foot-11 twin towers, Omar Samhan and Ben Allen, which means youngsters Maurice Sutton and Mouphtaou Yarou had better grow up in a hurry.
The opener will be followed by a couple of upset-minded teams going for their second straight stunner: 13th-seeded Murray State against fifth-seeded Butler, and 14th seed Ohio against No. 6 seed Tennessee.
The evening games begin with Northern Iowa against overall No. 1 seed Kansas, and a couple of 3-11 games: New Mexico against Washington and Old Dominion against Baylor. The nightcaps will feature second-seeded Kansas State against Jimmer Fredette and BYU, and No. 1 seed Kentucky against Wake Forest.
Time for tip-off in Providence.
Filed under:
Crime
Tags:
2010 Ncaa Men's Division I Basketball Championship
,
Barack Obama
,
California
,
Coaching
,
College Basketball
,
College Sports
,
Events
,
Gaels
,
Games
,
Hayward
,
Indiana
,
Iowa
,
Kansas
,
Kentucky
,
March madness
,
Men's Basketball
,
Missouri
,
Murray
,
New Mexico
,
North America
,
Ohio
,
Oklahoma
,
Oklahoma City
,
Omar samhan
,
Providence
,
Recreation And Leisure
,
Rhode Island
,
Richmond
,
St. Louis
,
Tennessee
,
United States
,
Violent Crime
,
Volleyball
,
Volleyball Games
,
Washington
,
Women's Sports