Matthew Hoffman Helps Discover Bodies
By Naiwrita Sinha, Gaea News Network
Friday, November 19, 2010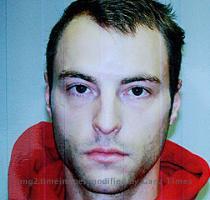 MOUNT VERNON (GaeaTimes.com)- The Sarah Maynard case got more murkier as the bodies of the three people who had gone missing on November 10 from Mount Vernon, Ohio, were discovered inside plastic garbage bags in a hollow tree yesterday. The other person missing along with these 3, was the 13 year old Sarah Maynard, who was however recovered in a gagged condition from the basement of a house in Mount Vernon, belonging to Matthew Hoffman, is the sole survivor of this whole tragic incident.
All four of them were missing from November 10 with Sarah Maynard being rescued by a SWAT team on November 14. The bodies of the other 3 people were found by the investigators with the help of the 30 year old Matthew Hoffman, who was arrested after Sarah Maynard was found from the basement of his house. Sarah Maynard had provided necessary information which police had refused to announce publicly. Matthew Hoffman, who was initially reluctant to provide any kind of help to the investigation later on threw clues following which the dead bodies of 32 year old Tina Herrmann, the 10 year old Kody Maynard and the 41 year old Stephanie Sprang were discovered. Matthew Hoffman is the sole suspect of this case. Knox County sheriff David Barber has said that it is most likely that the murder of the 3 people happened inside the house with the bodies being later on shifted to a different location.
Police has not yet suggested as to how the persons were killed. The incident got reported after a manager from Sarah Maynard's mother Tina Herrmann's office visited their home after she had missed out office on November 10. The manager said that blood could be seen inside the house. The motif behind the murder is still not clear, although police are quite sure that it is Matthew Hoffmann who is the reason behind these deaths.