Jim Leyritz's Trial To Resume Today
By Naiwrita Sinha, Gaea News Network
Saturday, November 20, 2010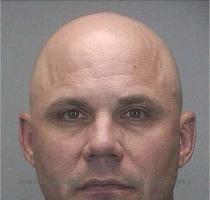 FORT LAUDERDALE (GaeaTimes.com)- On Friday, the
Jim Leyritz
trial
failed to reach a conclusion, as a result of which, the
trial
will be followed up on Saturday. The former baseball player is facing a street car crash charge, as a result of which a woman had lost her life in 2007.
Judge Marc H. Gold has ordered the jury to follow the case up on Saturday, as Friday's proceedings did not turn out to be quite helpful. From what happened during the course of the trial, no clear result emerged out of it. Later, a note written by the judge was read in the court which said that although the court has been able to reach to some kind of conclusion, since nothing is confirmed, the case will be taken up again on the next day. It was evident from this note that the judge was unwilling to agree on the decision and thereby refused to announce a verdict about Jim Leyritz.
Reportedly, six jurors were asked by the judge to go back to the jury room and think of the Jim Leyritz case completely in their own way. It is clear that the judge does not want any kind of ambiguity to prevail during the trial, and when the jurors' deadlock is resolved then only will he pass out the final judgement. He added that if the jurors fail to resolve the matter, he will declare the issue as a mistrial. During the trial on Saturday, the jury can sentence Jim Leyritz to 15 years behind the bars for killing a woman in the car crash in 207 when he was driving under the influence of alcohol.