Lori Darling David In Sexting Soup
By Tias, Gaea News Network
Saturday, November 13, 2010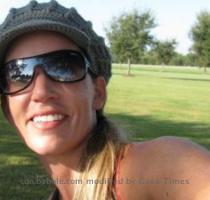 more images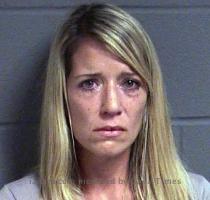 more images
KATY, (GaeaTimes.com)- Lori Darling David, a 37 year mother of a teenager has been arrested for sending nude photos of herself to her son's 16 year old friend. To make matters worse, the teenager is also the son of one of her 'jogging buddies'. The 37-year old mother has been charged with soliciting sex from a minor and was arrested earlier this week after the Houston Metro Internet Crimes Against Children Task Force sent team to search her home. Lori Darling David herself admitted to sending the provocative photos in a video-taped confession. She posted her bond on Thursday afternoon.
Lori Darling David befriended the victim while she was volunteering at the Taylor High School in Katy. The two became friends on Facebook and soon started conversing. Court documents suggest that the conversations often turned towards sex and there were also exchanges of texts between the two. On October 14, the victim received two nude photos of his friend's 37-year old mother. Investigators have revealed that Lori Darling David was completely nude in the photos and also posed provocatively in them. It was the victims parents who stumbled upon the emails of their son and recognized Lori Darling David. They immediately called the authorities to report the crime.
Though the age of consent in Texas is 17, the Lori Darling David controversy has been eye opener for parents who are oblivious of their teenage child's activities on the Internet. The victim and Lori Darling David's son are also in the same class and are good friends. The episode is sure to have some red faces.