After vowing to drain the swamp of ethics abusers, Democrats find themselves mired in it
By Laurie Kellman, AP
Thursday, March 4, 2010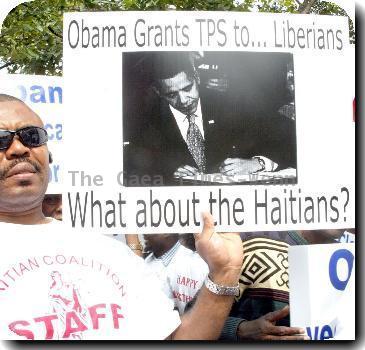 more images
Democrats mired in swamp they vowed to drain
WASHINGTON — A rash of ethics lapses has given Democrats an election-year headache: how to convince skeptical voters that they're any cleaner than Republicans they accused of fostering a "culture of corruption" in 2006.
From the conduct of governors in Illinois and New York to back-room deals over President Barack Obama's health care overhaul, Democrats are drawing their own criticism when it comes to the ethics of public officials.
The party that pledged to "drain the swamp" if given control of Congress finds itself sinking in the muck nine months from Election Day, when every member of the House and 36 Senate seats will be chosen.
The sword of sanctimony cuts both ways, warns a Republican felled by his own scandal in the weeks before the 2006 elections, as then-Rep. Nancy Pelosi led the campaign cry to end "the culture of corruption that has thrived under this Republican Congress."
"If you claim that you are going to hold a group accountable, as she professed, then it requires you to really be serious about that and not make excuses when members of their own party don't meet those same standards," former Rep. Mark Foley, who resigned weeks before the 2006 election because of allegations he pursued former House pages, told The Associated Press.
"Otherwise," he added, "the public becomes cynical and suspicious."
Even embattled Rep. Charlie Rangel, the 20-term veteran who stepped down from the chairmanship of the Ways and Means Committee this week, acknowledged that hanging on only would have prolonged distractions and political pain for Pelosi and other Democrats.
"It's not fair to her and it's not fair to the many freshmen and those who have close districts, that instead of getting their message out, (reporters and constituents) are asking about me," Rangel said.
Between now and November can be several lifetimes in political terms. But there are plenty of scandalous developments that could pop in the interim. The closer to the balloting, the tougher it is to stem the damage.
Democrats say they should get credit — or at least not be punished at the polls — for trying to clean up Capitol Hill with an independent ethics office that didn't exist under Republican rule.
"I think we've come a long way since I became speaker with the outside ethics groups and now we have a functioning ethics committee, bipartisan and independent of the speaker," Pelosi told reporters Thursday.
But because Democrats gained control of the White House and Congress in part by vowing to cleanse the institutions of government, breaches by party members high and low raise questions of hypocrisy.
The list is long.
Former Illinois Gov. Rod Blagojevich is awash in corruption charges related to his efforts to fill President Barack Obama's former Senate seat.
New York Gov. David Paterson is hemorrhaging staff as he faces two misconduct investigations and increasing calls for him to quit. Paterson's disgraced predecessor, Elliot Spitzer, pops up more and more in interviews these days.
New York is home to other political headaches for Democrats.
Rangel gave up his committee chairmanship this week after the ethics committee admonished him for breaking House rules by accepting corporate-financed travel. Rangel still faces an inquiry over the way he used his position to solicit corporate donations to an educational institution that bears his name, as well as the belated disclosure of hundreds of thousands of dollars in previously unlisted wealth.
Then there's the perception of payoffs to states represented by senators who hesitated on supporting the Senate's health care bill, part of the overhaul that Obama had named his top legislative priority.
Dubbed the "Cornhusker kickback" and the "Louisiana purchase," the deals with Democratic Sens. Ben Nelson of Nebraska and Mary Landrieu of Louisiana drew derision for the perception of sneakiness they created.
Dark-of-night dealmaking and misbehaving members are traditions as old as government itself, the price of putting ambitious human beings in positions of power and showering them with privileges unknown to most people they govern. "There must be some sort of greed virus that attacks those in power," U.S. District Judge T.S. Ellis III said in November when sentencing former Democratic Rep. William Jefferson of Louisiana to 13 years in prison for taking bribes. The judge called public corruption "a cancer on the body politic."
And winning seats, not cleansing candidates or the legislature, is the top priority of party leaders.
To be sure, poor behavior thrived under Republican congressional control. Former Majority Leader Tom DeLay of Texas absorbed several adverse ethics rulings before his indictment in 2005 in Texas on campaign finance conspiracy charges. He grinned widely for his mug shot and pleaded innocent, but the scandal forced him from Congress.
As the 2006 election year began, Republicans stung by the influence-peddling scandal propelled by lobbyist Jack Abramoff tried to seize the initiative for ethics reform by proposing a package of changes: a virtual ban on gifts, for example.
But the gesture didn't insulate the GOP. Former Rep. Randy "Duke Cunningham was sentenced in 2006 to more than eight years in prison in a major corruption case after he collected more than $2 million in homes, yachts and other bribes.
Then there was Foley, a Florida Republican. His scandal exploded across the political landscape six weeks before the election. It singed House GOP leaders who, it turned out, had been aware for months of Foley's e-mails to former pages. The details all came long after Republicans losses seemed inevitable, but too close to Election Day for the party to fight back effectively.
More ethics news is in store for Democrats. Rangel, for example, still faces decisions over his conduct.
Democratic discomfort over that matter was clear in the immediate aftermath of his decision to step aside as chairman. Pelosi and other leaders stayed silent on the automatic promotion of the Democrat next in line: Rep. Pete Stark, the volatile Californian, whose conduct also was the subject of an ethics probe in which he was eventually cleared of wrongdoing. Early Thursday, he stepped aside to allow the congenial Rep. Sander Levin of Michigan to take the gavel.
Pelosi, at her news conference Thursday, announced the new acting chairman.
"The issues that transpired in the last few days, they are behind us," she said, hopefully but perhaps not realistically. "They are behind us."
Filed under:
Crime
Tags:
Barack Obama
,
Bribery
,
Campaigns
,
Corporate Ethics
,
Events
,
General Elections
,
Graft And Conflicts Of Interest
,
Health Care Reform
,
House Elections
,
Louisiana
,
New York
,
North America
,
Political Corruption
,
Political Issues
,
Political Organizations
,
Political Parties
,
Political Scandals
,
United States
,
Washington