Larry Wilcox To Serve Probation
By Naiwrita Sinha, Gaea News Network
Saturday, January 29, 2011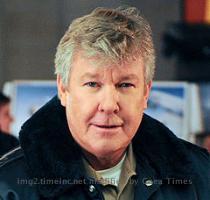 FORT LAUDERDALE (GaeaTimes.com)- Former "CHiPs" star Larry Wilcox on Friday was sentenced to three years of probation by a Florida federal court for being part of a fraud scheme that had tried to manipulate stocks. It was indeed a striking contrast to see the actor who once donned the role of the famous cop Jon Baker starring alongside Erik Estrada in the hit television series of the 1970s to see violating the law himself and facing the punishment sentences.
According to sources, the jury however, saw Larry Wilcox as someone who is truly remorseful and therefore deserved less punishment. This was the prime reason why he managed to escape a five year old prison sentence that he was likely to serve. U.S. District Judge James I. Cohn who judged his case revealed that he chose to be liberal with him because he had found out that Larry Wilcox was indeed regretting the act he had committed. The judge was also seen adding that he must not be punished because he is also a celebrity. Larry Wilcox's attorney William Richey too agreed with the jury verdict saying that the judge had given his client an "absolutely appropriate" sentence.
The 63 year old actor now has to face the three years of probation sentence along with performing 500 hours of community service. Added with this also comes a fine of $100. The actor was accused by the Securities and Exchange Commission of being involved with a third-class company which indulged in generating false sales in the stock market. The FBI had arranged for a sting operation to unleash the fraud, which was where the actor got caught. Larry Wilcox had pleaded to the fraud conspiracy in last November.