Yashwant Sonawane Burnt Alive
By Swatilekha Paul, Gaea News Network
Tuesday, January 25, 2011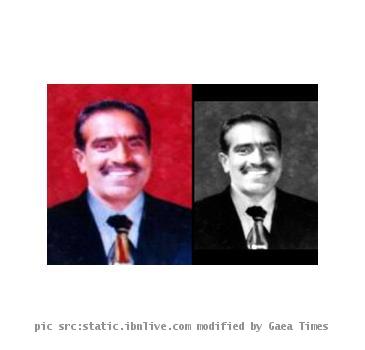 more images
MALEGAON, INDIA (Gaeatimes.com)- Yashwant Sonawane, the additional district collector of Malegaon was burnt to death by patrol and diesel mafia on Tuesday afternoon. The horrifying incident is said to have taken place earlier today Manmad, situated in the Nashik district of the state of Maharashtra at a distance of 10 kms from Malgaon. The incident which took place in an area known for smuggling and adulteration of petrol and diesel has sent shocks waves across the state.
According to reports, the incident took place while Yashwant Sonawane was on his way to Nandgaon to attend a meeting when he saw few vehicles parked in a rather suspicious manner at Manmad near a local eatery. When the additional district collector came out of his car and started probing about the parked trucks, he was supposedly attacked by a group of men who beat him mercilessly before setting him on fire. One of the accused in the incident has been identified as Popat Shinde, who is known to be associated with a racket dealing with the smuggling of petrol and diesel in the area. While Popat Shindi has been taken into custody by the authorities, the rest of the culprits involved in the attack managed to flee the spot although an extensive manhunt has been launched by police authorities to nab the culprits.
While reacting to the tragic death of Yashwant Sonawane, Chhagan Bhujbal, the minister for the Maharashtra Public Works Department told reporters that the state is shocked at the vicious act carried out by the people belonging to the petrol and diesel mafia while adding that the culprits responsible for the incident would be brought to book.