Ann Pettway Receives Arrest Warrant
By Tias, Gaea News Network
Saturday, January 22, 2011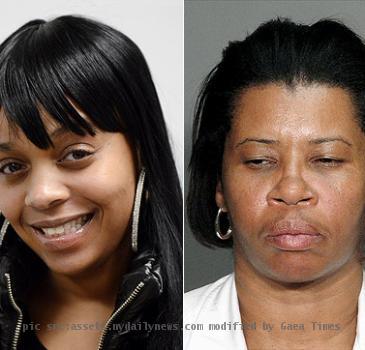 more images
RALEIGH (GaeaTimes.com)- Police issued an arrest warrant against Ann Pettway, the woman who raised Carlina White after the latter was kidnapped as a baby from Harlem Hospital about two decades ago. Ann Pettway has violated her probation and is supposed to be fleeing the authorities, as reported by the officials in North Carolina, where she resided. Pamela Walker a spokeswoman for the North Carolina Department of Correction, said that the authorities definitely believe that the woman is willfully fleeing supervision.
Ann Pettway, who raised kidnapped baby Carlina White for 23 years ago is nowhere to be found as federal and New York law enforcement officials issue fresh suspects behind the girl's disappearance from the hospital back in 1987. Anne Pettway, is known to have several aliases and at the same time a criminal history which includes drugs, theft, forgery as well as charges of embezzlement. Presently, she is on probation on charges of embezzlement in North Carolina, as reported by a leading newspaper of the place. Ann Pettway told a leading news source, earlier this week that she was shifting from her own place in North Carolina to her mother's place in Bridgeport, in Connecticut but, she has not even turned up there. Ann Pettway defended herself saying that she was a good mom. On the other hand, Carlina White told a reputed news source that she hopes that the officials are able to get Ann Pettway in their hands, so that she (Carlina White) and her family could just hear her (Ann Pettway's) side of the story.
The family of Carlina white claims a woman disguised as a nurse took their daughter, while Sonova Smith, who had been a neighbor to Ann Pettway for years had a different story to say. She said that the latter mentioned that she had a daughter in Connecticut, and was a very good mother. Former FBI profiler and special agent, Brad Garrett said that there is a difference between somebody who steals a baby and someone who abducts a child.