Luigi Manocchio Arrested
By Tias, Gaea News Network
Friday, January 21, 2011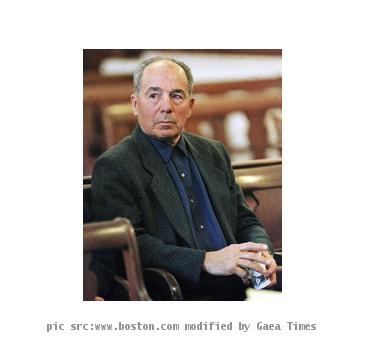 more images
PROVIDENCE (GaeaTimes.com)- People who always had an interest in the more murkier and grim side of what we call 'underworld' must be well acquainted with the name of Luigi Manocchio. He had remained a very famous name where New England's Patriarca Crime Family is involved. He was once the leader of the New England Mafia group. It was an unfortunate day for Luigi Manocchio who got arrested on Wednesday at Fort Lauderdale Airport in Florida. He was arrested on charges of extortion and conspiracy for allegedly taking money as protection payments from strip clubs and other adult entertainment businesses in Providence, for a good number of years. This has been reported by the Federal prosecutors.
Luigi Manocchio had been an Italian-American mobster. He lived in Providence, Rhode Island where he carried out his business. Luigi Manocchio, now 83, was charged in an indictment that was revealed yesterday, in US District Court in Rhode Island. The US attorney's office in Rhode Island reported that the indictment of then accused ex-mafia leader was part of a widespread campaign that was organized against the Mafia in the Northeast. Here, in this campaign, there were 91 members along with the associates of 7 organized crime families. They were charged on grounds of murder, extortion, trafficking, racketeering and many more. The formal accusation of crime also mentioned that the Mafia along with its associates used the medium of threat and other intimidating means to force the operators and the owners of the strip clubs and other adult entertainment businesses to give them the so called "protection" payments.
Besides Luigi Manocchio, one of his close associate, Thomas Iafrate was also charged in the same case. He is reported to be collecting the "protection" payments and delivering them to Luigi Manocchio. Each charge against the two accused carries a maximum sentence of 20 years in the federal prison as well as a $250,000 fine. Prosecutors reported that the investigation is still going on to find out if more people are involved with the case.