Kermit Barron Gosnell Faces Murder Charges
By Madhusmita, Gaea News Network
Thursday, January 20, 2011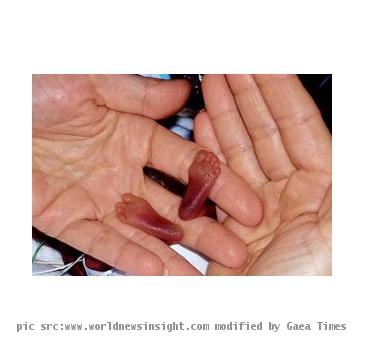 more images
PHILADELPHIA (GaeaTimes.com)- Kermit Barron Gosnell, a Philadelphia doctor, who was accused of murder and other kinds of offenses which relates to illegal abortions was charged with murder on Wednesday. Philadelphia District Attorney Seth Williams said that the doctor is accused of killing seven babies in illegal abortions and also killing one of his female patients as well. The prosecutors said that Kermit Barron Gosnell used to cut the spinal cords of the babies with scissors after removing them from their mother's womb. The doctor was charged with seven counts of murder that involved babies and a third degree murder charge as well. Along with him, his nine other associates were also charged. On the other hand, Seth Williams said that hundreds of other patients and babies night also have died in the clinic that the doctor ran from 1979 to 2010.
Seth Williams said that the law enforcement officials searched the his clinic and found out aborted fetuses, blood stained equipments and furniture, feet of babies in jar etc. The District attorney described the clinic to be a "house of horrors". The Philadelphia Attorney said that the doctor gained his reputation as he was able to perform abortion at any time. William J. Brennan, who is the defendant of Kermit Barron Gosnell asked the judge not to rush through any judgment though he understands that the charges against his client are serious enough.
Apart from Kermit Barron Gosnell, his wife Pearl, 49 and his sister-in-law Elizabeth Hampton has also faced different charges. The attorney said that the doctor is not a board certified gynecologist or obstetrician. Seth Williams said that he might seek a death penalty for Kermit Barron Gosnell.