Jared Lee Loughner Poses Wearing G-String
By Madhusmita, Gaea News Network
Sunday, January 16, 2011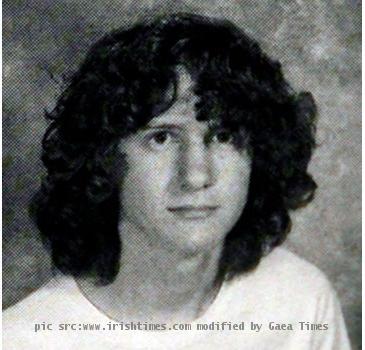 more images
TUCSON (GaeaTimes.com)- Law enforcement officials have released a detailed description of Jared Lee Loughner's activities, night before the heinous shooting. Last week, the world was shocked to see how a 22-year-old boy (Jared Lee Loughner) sprayed bullets to the crowd, who attended "Congress on your Corner" event in Tucson which left six people dead and 14 others were injured. U.S. Congresswoman Gabrielle Giffords was the prime suspect of the assassination attempt and she was shot in her head. However, the law enforcement officials announced on Friday that the suspect took his own photographs with a gun by wearing a red G-string on the eve of Arizona shooting.
Pima County Sheriff's Office has released the time line of Jared Lee Loughner's activities before the shooting. An official from Pima County Sheriff's Office, on condition of anonymity, told a reputed media outlet that the assailant dropped off a film at a store at about 11:35 p.m., bought ammunition and then checked into a motel. However, hours later, he again went into the store to pick up the photographs. Though the photographs are not released officially, a source close to the authorities said that the photographs show Jared Lee Loughner holding a gun in his hand and then covering his holy place with the gun. The other pictures show him wearing a red G-string and holding a gun.
The law enforcement officials previously said that the suspect had a troubled past along with some mental problems and posing with a G-string, just few hours before the rampage clearly shows his disturbed mind. However, FBI officials are still investigating the photographs and they are tight lipped about it. Jared Lee Loughner also bade farewell to all his friends the night before the rampage.