Jared Lee Loughner Mentally Unsound?
By Tias, Gaea News Network
Sunday, January 9, 2011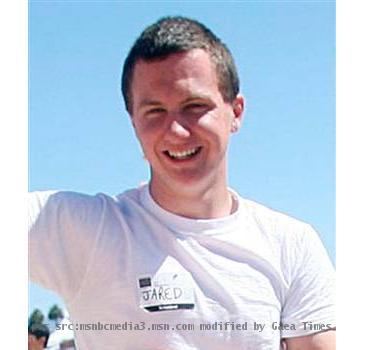 more images
TUCSON (GaeaTimes.com)- People had gathered on Saturday morning to attend an event in honor of U.S. Congresswoman Gabrielle Gifford. However, nobody had the slightest clue that the gathering would turn into some kind of a worst nightmares. At 10 in the morning, when the crowd had gathered, an unidentified man appeared and opened fire on people present in the scene. Six people were killed in the mass shooting including a 9-year-old child. This man, Jared Lee Loughner, 22, was arrested and taken into police custody.
Reports are abuzz that Jared Lee Loughner, has a criminal background. There are pictures of him as a 'person of interest' in the office of the County Sheriff. Clarence Dupnik, the Sheriff reported the news to the media. He also said that Jared Lee Loughner was not mentally sound, but on the advice of legal counsel, he could not say anything more about the suspect. It could be because of this reason that he carried out such a heinous act on Saturday. MySpace page of Jared Lee Loughner says that he loves to read, but on the contrary, there are also reports which say that he had been removed from his college campus because of "talking". The two reports contradict each other. Some other videos of Jared Lee Loughner on YouTube show him to be speaking against the Federal Government as well as burning the National Flag.
A close source of Jared Lee Loughner says that he had previously referred to Gabrielle Gifford as "stupid and unintelligent". The eerie videos and the reports prove that the suspect has been victim to mental trauma. Could this be the reason why he shot the Congresswoman on Saturday? Investigation would hopefully shed some light into it.