San Jose Police Arrests Two Bank Robbers
By Tias, Gaea News Network
Saturday, January 8, 2011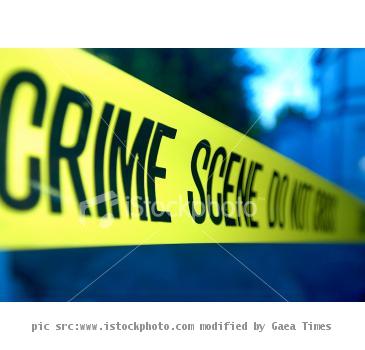 more images
SAN JOSE (GaeaTimes.com)- Reports from some of the most reliable sources say that a bank teller is facing hard times in the custody of the police for permitting a bank robbery in his branch in San Jose. Jose Luna, 21, along with his assistant, Steven Davis are in police custody on charges of conspiracy and bank robbery. The incident took place on Dec. 28. However, it was not until yesterday that the police could get any hint of the alleged conspiracy.
Jose Luna, a bank employee of Bank Of America, pretended to be robbed when a man dressed in a pair of sunglasses and a hooded sweatshirt came up to him at the counter and held a demand draft asking for money. Soon after, Jose Luna spread the news to the other employees of the bank that the bank had been robbed. The incident took place during the noon, and if police reports are to be believed, the act of robbery was completely made-up. It was an outcome of a conspiracy between the two people. Jose Luna was arrested on charges of conspiracy, felony grand theft and embezzlement. His accomplice, Steven Davis was also arrested on the same charges. Police Department officials of San Jose report that the two had been working with each other. Each of the two have been charged on grounds of grand theft, Santa Clara County prosecutors, said.
According to police, at the time of investigating the matter, detectives took Jose Luna under arrest. Steven Davis surrendered to San Jose Police Department, with the total amount of money he had in his possession. Statistics show that several crimes of this sort have taken place in the last two years. It is unknown till date whether the two suspects have shown up in court.