Swami Nithyananda: Soon On Celluloid!
By Arnab Ghosh, Gaea News Network
Friday, January 7, 2011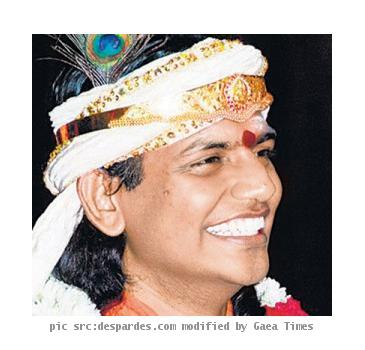 more images
BANGALORE, INDIA (GaeaTimes.com)- There are several instances when films on real life instances have been made by Bollywood directors, the latest example being the Rani Mukherjee-Vidya Balan starrer 'No One Killed Jessica', made on the murder of Jessica Lall. However, in a bizzare twist a film is going to be made on the scandalous life of a self styled godman in South India, the disgraced Swami Nithyananda! The spiritual leader who has his devotees in India and abroad got mired in a sex tape scandal last year which resulted in controversy and riots in Karnataka and other places. After evading the media glare for some time and refuting the scandals leveled at him, Swami Nithyananda was taken into custody by the cops. After a long hiatus the swami is back in news again and the CIOD investigation says he was indeed involved in the sex tape in a seriously compromising position. However, the sleazy life of the self proclaimed godman is likely to come up on celluloid if the latest news is to be believed.
The romps and secret sexual acts of Swami Nithyananda may be shown on a film which is going to be produced by Madan Patel, a Kannada film producer. The producer has announced that the upcoming film will be titled ' Sathyananda'. He added that the accounts of the witnesses ands victims, the CID investigation report and all will go into the making of this movie.
Meanwhile, southern actress Ranjitha who was in the sex tape with Swami Nithyananda is still refuting the claims of her liaison with him. Interestingly, the Casanova swami is liked by a number of Bollywood personalities including Vivek Oberoi!