Binayak Sen Sentenced For Sedition
By Arnab Ghosh, Gaea News Network
Friday, December 24, 2010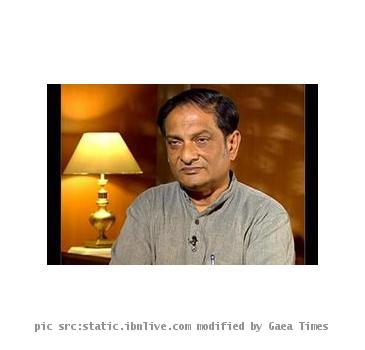 more images
RAIPUR, INDIA (GaeaTimes.com)- An Additional District and Sessions Court in Raipur, the capital of Chattishgarh today gave life sentence to Dr Binayak Sen along with two others for trying to provide aid to naxalites in establishing a network. The others are Piyush Guha a Calcutta based businessman and Narayan Sanyal a Naxal ideologue. After the verdict was delivered Br Binayak Sen was taken into custody. The judge held them guilty of waging a battle against the state and treason. The Doctor was held guilty of meeting Narayan Sanyal at prison. As well as helping the naxals. He was held guilty as per the Unlawful Activities (Prevention) Act 1967 and Chhattisgarh Special Public Security Act 2005. The trio have also been slapped the charges under 120 B IPC and 124 IPC. They will also have to pay monetary fine.
Dr Binayak Sen is a qualified paediatrician and had worked amongst tribals in Chhattisgarh. He also became known as a human rights activist later. In 2008, when he was in jail the Jonathan Mann award was given to him. A lot of human rights activists including Nobel laureates are actively demanding his release from the government. Dr Binayak Sen has maintained from the beginning that he is innocent.
The reactions on his arrest have started pouring in. Binayak Sen's wife has reacted strongly to the verdict saying " I am sad because my daughters and I and my husband will have to fight another long legal battle and I don't how long will this be." She also said that the Indian democracy has become a mockery. The wife of the arrested activist also slammed the government for allowing criminals and gangsters roam scot free.