Douglas Perlitz's Sordid Past Revealed
By Arnab Ghosh, Gaea News Network
Wednesday, December 22, 2010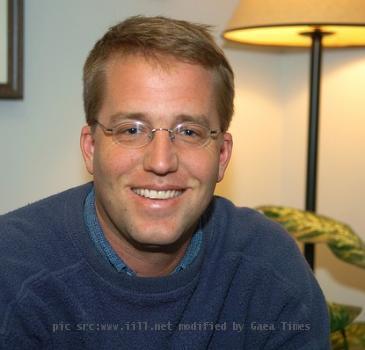 more images
FAIRFIELD (GaeaTimes.com)- Douglas Perlitz a school founder in Haiti hailing from USA was given 20 years imprisonment for sexually abusing a number of school children while pretending to be the savior for them to the outer world. The sordid acts of the man who was hitherto regarded as a benevolent generous social worker have stunned the media. The man who is now 40 will have to face almost 20 years imprisonment which includes 10 years of probation as it has been reported. Janet Bond Arterton the federal court judge said that the sentence is long considering he abused the hapless young boys who were really vulnerable for several years. He set up Project Pierre Toussaint,a charitable school in Haiti where he used to provide orphan boys with education, food and shelter. Over the years he became famous for his philanthropic acts. The orphan boys regarded him as a deity in the beginning until he began molesting them sexually. The boys who were routinely raped and abused by him recounted their ordeals in the court and also said how he threatened them to keep the sordid activities under the wraps.
Douglas Perlitz used his reputation in Haiti and the helplessness of the young boys to exploit them sexually. Francilien Jean-Charles a boy who was victimized by him said how his notion about him was changed after he was molested by him.
Douglas Perlitz initially refuted the sexual molestation charges framed against him but later he broke down in the investigation and confessed his crime. He also apologized to those boys during his trial. A journalist Cyrus Sibert helped the boys to get justice.