Payal Surekha's Murder Creates Sensation
By Arnab Ghosh, Gaea News Network
Saturday, December 18, 2010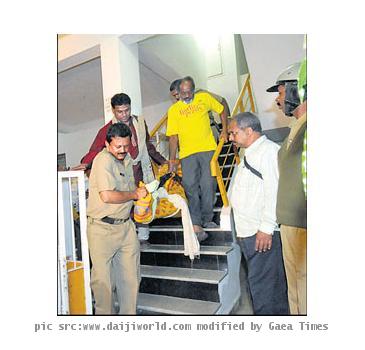 more images
BANGALORE, INDIA (GaeaTimes.com)- In a recent incident that has sent shock waves in the Indian IT industry, a 29-year-old woman working with Dell India was found murdered in Bangalore. Her dead body was found on Friday in her flat which is located at one of the posh areas in the city. The software engineer Payal Surekha hailed from Assam, the cops said. She was married to a person named Anant Narain Mishra who is working in Bangalore as a gym instructor. However, when she was found murdered, her husband was in Orissa. Alok Kumar, the deputy commissioner of police said that it does not look like a murder for gain adding "someone known to the victim must have committed the murder".
The cops said that the husband of the slain techie Payal Surekha called at the landline number but found that no one was picking up the phone. Then he called up the owner of the flat who stays nearby and has a duplicate key. The owner opened the door and found the dead body of the 29-year-old woman who was stabbed and tied. Cops later found out that a man was asking about the residence in the morning and the person was seen leaving the flat later.
The cops also found out that the cellphone of slain Dell software engineer Payal Surekha was missing from her flat. Police officials are not ruling out the possibility that the murderer took it away. The family of the murdered woman have been informed. Now the cops are trying to trace the call details of her cell phone.