"Honeybee Killer" Video Hits Web
By Madhusmita, Gaea News Network
Thursday, December 16, 2010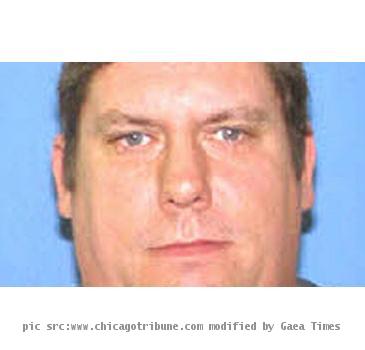 more images
ORLAND PARK (GaeaTimes.com)- Orland Park law enforcement officials said that Gary Amaya, 48, was shot and killed in his attempt to rob a LA Tan salon. Police suspects that the man might be "Honeybee Killer" as the pistol used in the robbery is same as it was used in to kill a man and wound two others back in October. Police said that the suspect is named as "Honeybee Killer" because he asked for honeybees from one of his victims. The law enforcement officials have released a surveillance video of the whole incident which clearly shows all the events that took place in LA Salon.
The video shows one of the employees behind shop's counter. The suspect Gary Amaya enters the salon and with a gun on his hand. He speaks with the employee and asks her to tie herself with a rope. After sometime a customer, later identified as Jason McDaniel, 29, enters the crime scene and offers the robber cash and asks him to leave. However, the suspected "Honeybee Killer" tells the customer that he would tie him up. In the blink of an eye, Jason McDaniel grabs the gun from Gary Amaya's hand and hits him on his face. The video shows that robber and the customer struggling with each other and later Jason McDaniel firing the gun at Gary Amaya.
Police says that Jason McDaniel would not face any charges as he saved the shop from robbery. Moreover, Gary Amaya also physically resembles the sketch of "Honeybee Killer" released by police. Jason McDaniel said that everybody would get to see what happened in LA Salon and it was a scary situation for him.