Clay Duke Planned Shooting
By Swatilekha Paul, Gaea News Network
Thursday, December 16, 2010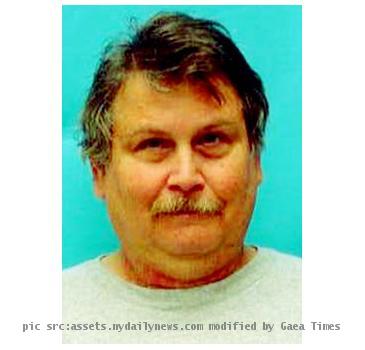 more images
PANAMA CITY (GaeaTimes.com)- 56-year-old Clay Duke who held the members of a school board at gunpoint during a meeting few days ago had planned the attack for days, Florida police officials have revealed. The incident took place on Tuesday while a meeting of board members was being held at the Bay District Schools in Panama City, Florida when Clay Duke suddenly pulled out a gun from his pocket and open fired at the people present in the room. Luckily, no one was injured in the incident and the gunman later took his own life after getting involved in a scuffle with local authorities.
Panama City police chief John Van has divulged that evidences that have been gathered suggest that Clay Duke carried out a planned attack and the incident was hardly a 'spur of the moment' reaction. After searching the mobile home of the ex-convict, Panama City cops found that the date when the attack was carried out was circled in his calender while a number of anti-government paraphernalia were also recovered from his home.
The entire incident that has sparked a sense of panic in the school, has been captured on camera by various television stations. In the video, Clay Duke, 56 was seen sitting calmly in the meeting before he walked down to the front of the room and spray-painted the letter 'V' on the wall before pulling out a handgun and asking all the women and the non-board members to exit from the room. While talking to the board members, Duke Clay complained about the fact that his wife had been fired as a school teacher by the district officials and the escalating taxes while holding the board members at gunpoint.