Brittany Mae Smith Found
By Naiwrita Sinha, Gaea News Network
Saturday, December 11, 2010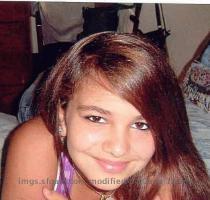 SAN FRANCISCO (GaeaTimes.com)- Brittany Mae Smith, the 12 year old girl from Virginia who had gone missing a week ago was found back on Friday in a shopping mall in San Francisco. Along with her has also been found Jeffrey Scott Easley, who is the suspect for having kidnapped her. The two were traced in the store after a lady of that area recognized them and informed the police. However the girls' mother Tina Smith who was Jeffrey Scott Easley' girlfriend was found dead on Friday inside her southwestern Virginia home.
Roanoke County Police Chief Ray Lavinder said that Brittany Mae Smith is in constant touch with her family and her alleged abductor Jeffrey Scott Easley has been taken into police custody. The 32 year old Jeffrey Scott Easley is at present at the San Francisco County Jail where he is being probed for investigations. As of now police has refused to say if they are considering Jeffrey Scott Easley as the reason behind Tina Smith' death. The death has been declared as a probable case of homicide. But fortunately the teenage girl was recovered without any kind of physical injury marks.
The duo had gone missing since December 3. Police has released a video where the two are seen inside a Walmart store, in Salem, some five miles from Roanoke. The footage was captured inside the store' surveillance camera. Police said that as of now only bits of information have come up. They are yet to find out how the pair made the cross country trip. They are not sure if the accused forcibly took Brittany Mae Smith along with him. The girl's family is relieved to find her back safe and have thanked the lady who had identified them at the store.