Jeffrey David Kirby's Trial Begins
By Madhusmita, Gaea News Network
Thursday, December 2, 2010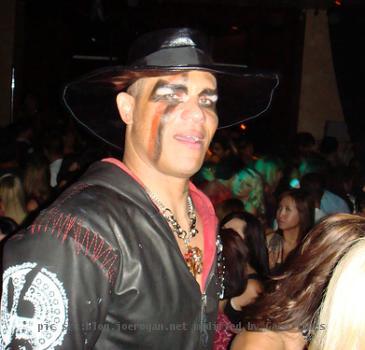 more images
SANTA ANA (GaeaTimes.com)- Jury selection continued on Monday and on Tuesday the trial of the man charged in the deadly crash of Charles Lewis Jr.' Ferrari in Newport Beach. Jeffrey David Kirby, is accused of crashing his car into the Ferrari driven by Tap Out clothing line co-founder Charles "Mask" Lewis Jr. back in March 2009. The law enforcement officials said that Jefferey David Kirby's car crash claimed the life of renowned mix-martial name who sponsored matches and at the same time endorsed clothing line.
Jeffrey David Kirby is charged with gross vehicular manslaughter under the influence of alcohol. Along with Charles Lewis, his girlfriend was also present in the car but she was ejected from the car and was seriously injured owing to the accident. On Tuesday, Orange County Superior Court's Deputy District Attorney Jason Baez at last came to the conclusion that Charles Lewis was driving his car at a very high speed which claimed his life. Charles Lewis' family said that it has been one and half years and they want justice.
The prosecutors said that Jeffrey David Kirby was under alcohol influence when he lost control of his car and collided with Charles Lewis Jr.' car. The American businessman's car struck a cement light pole and he died on the spot. The police said that just after the accident Jeffrey David Kirby and his girlfriend fled from the scene but they were arrested after sometime. The prosecutors said that Jeffrey David Kirby had a .13 blood-alcohol level even after two hours of crash. However, the defense said that it was Charles Lewis' car that crashed into Jeffrey David Kirby's car.