'Shanghai Massage' Gets Raunchy
By Reema, Gaea News Network
Tuesday, December 21, 2010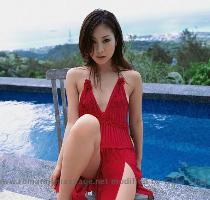 more images
SHANGHAI, CHINA (GaeaTimes.com)- China's anti porn campaign may have been able to shut a few pornographic websites. However, it seems that a few desperate porn lover would not give it up easily. A few of these websites took an effort to change their language into English to serve the same raunchy purpose, violating the agenda of the campaign, and bluff the internet "watchdogs" of the nation. If one clicks "Shanghai Massage", it will pop up several websites, offering "legitimate massage" services.
Although the home pages of these websites would apparently establish the legitimacy of these massages, as one surfs through the photo galleries, they would discover more sleazy pictures, which would gradually translate into more sex oriented and vulgar snaps. A daily paper of the nation has reported that these pictures are "something more than just massage", marked with minimally dressed girls, who intend to search for a companion in the city. The site also displays several phone numbers that would offer services all through out the day. However, they would only entertain English speaking customers, instead of Chinese, so that they can avoid the suspicion of the Chinese cyber watchdogs. 'Shanghai Massage' pops up only those websites with fluent English content. At a glance, no one can suspect that these websites actually belong to China, unless one goes through the pictures that depicts Chinese girls posing invitingly in it.
Recently, a Chinese reporter, pretending as an English customer, asked for a message, after he got to know about the 'Shanghai Massage' scam. Surprisingly, the lady who entertained the phone call, offered escort services, making it quite clear that these websites basically deals with flesh trade round the clock. She said that they have girls from all age groups, both experienced and amateurish. An official with the China Internet Illegal Information Reporting Center assured the newspaper, that they would immediately take up the matter and shut it down is they find it illegal.