August Busch IV In Legal Soup?
By Naiwrita Sinha, Gaea News Network
Friday, December 24, 2010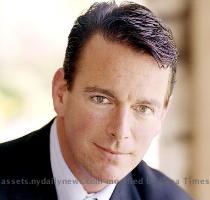 Huntleigh (GaeaTimes.com)- Former Anheuser-Busch CEO August Busch IV is likely to land in a legal soup after the body of a dead woman was recovered from his home on Sunday. A 27 year old woman found dead inside August Busch IV's St. Louis home at Huntleigh has stirred an uproar surrounding the former Budweiser beer empire CEO who at one point of time was reputed for his Casanova image. Police has identified the body of the deceased as Adrienne Martin, who reportedly hailed from St. Charles.
The reasons for the death of the 27 year old is not yet clear. However, it is being ruled out that Adrienne Martin died due to overdose of drugs. The St. Louis Post-Dispatch referred to a law enforcement source which had given out the death reasons as excess drug consumption. According to sources, an autopsy has been ordered for whose results are not likely to arrive until the next four to five weeks. Investigators said that they found no signs of trauma or illness on her body. However, no confirmation has been given since autopsy results are yet to come out. Reports gathered show that the lady before meeting August Busch IV was earlier married to a 45 year old man with whom she had an eight year old son.
There is a buzz that the deceased reportedly had an affair with the former CEO. This is a major issue that is likely to land August Busch IV in some legal hassles. However, his attorney Art Margulis was clever enough to raise some early defenses for August Busch IV when he said the death does not have any suspicious element attached to it. He also added up that Adrienne Martin's death news was extremely tragic.