Nitya Gopika Makes Sensation On Web
By Arnab Ghosh, Gaea News Network
Friday, April 30, 2010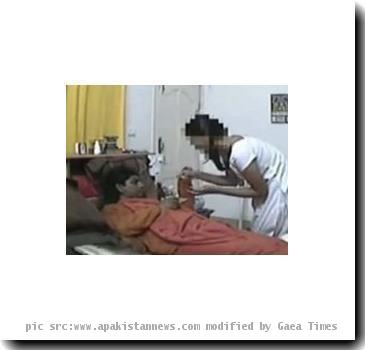 more images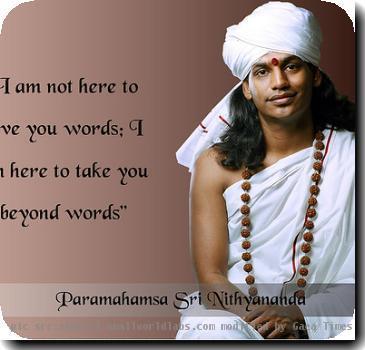 more images
BANGALORE, INDIA (GaeaTimes.com)- Self styled god man Swami Nithyananda whose sex tapes spread like wildfire in the web a few days back is back in news. The swami was arrested a few days back in Himachal Pradesh and he is in police custody now. The CID has started the investigation in the allegations surrounding the sex scandal and misdeeds and they have come across as some startling revelations. The CID personnel engaged in the investigation are on the lookout for a close aide of the swami known as Nitya Gopika. She has been missing from the time the raunchy sex video tapes hit the web. Reportedly, the mysterious lady used to travel with him whenever he went abroad.
It is not yet known what is the real identity of the lady called Nitya Gopika. She possibly signed the controversial NDA agreement of the swami. The CID sleuths also suspect that she did not take the growing intimacy between the Swami and actress Ranjitha nicely. She might have played a part behind the recording of the leaked sex videos. Kuruppan Lenin, the driver of the swami was used by her for this task as it is being assumed.
Some other rumors related to Nitya Gopika are also doing the rounds in the web though their authenticity has not been verified. In the meantime Swami Nithyananda is trying his level best to get bail and is reportedly attempting to mislead the investigators. He recently made a claim that he is not a man. Investigators are speculating that the claim is not valid as his passport indicates that he is male.