Jared Lee Loughner's Parents To Issue Statement?
By Madhusmita, Gaea News Network
Tuesday, January 11, 2011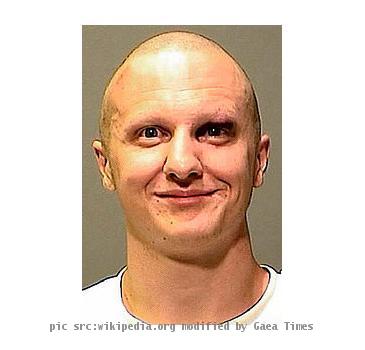 more images
TUCSON (GaeaTimes.com)- The parents of Jared Lee Loughner, the prime suspect of Arizona shooting, have decided to release a statement, their neighbor Wayne Smith said. The neighbor visited Jared Lee Loughner's home on Monday and said that the family is completely devastated by the incident. On Sunday, U. S. Attorney Dennis K Burke filed charges against Jared Lee Loughner and charged him with two counts of first degree murder, two counts of attempted murder and one count of attempted assassination. The prosecutors added that they would file the additional charges later.
Wayne Smith, reportedly, told a reputed media outlet that Randy Loughner and Amy Loughner have written a statement but they are still not sure when they would release it. He also added that Jared Lee Loughner's parents would probably not meet the media but they would release the statement through the office of local sheriff. Previously, Clarence Dupnik said that Jared Lee Loughner had mental issues and a troubled past. However, some of the media outlets reported that Jared Lee Loughner's parents were aware of his psychological problems but they did not take any medical help for their son.
The suspect's classmates have said that he was expelled from his college for his disorderly conducts. On the other hand, a local media source reported that Jared Lee Loughner's parents barricaded their home to avoid media glares and they did not even cooperate with the FBI investigators. The FBI agents seized a number of items from Jared Lee Loughner's home which included a hand written note which read that the suspect has planned his assassination.