Jared Lee Loughner Charged With Murder
By Madhusmita, Gaea News Network
Monday, January 10, 2011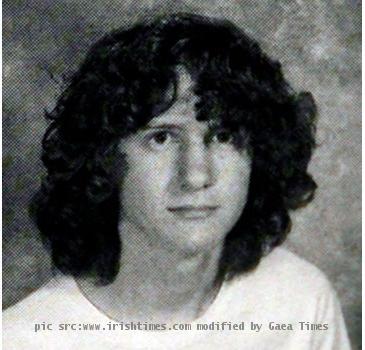 more images
TUCSON (GaeaTimes.com)- The suspect of Arizona shooting, Jared Lee Loughner has been charged with five counts for killing six people and injuring about 17. On Saturday, the assailant opened fire in the morning at a busy supermarket in Tucson and shot U. S. Congresswoman Gabrielle Giffords in her head. Arizona U. S. Attorney Dennis K Burke filed the charges against the suspect and charged him with two counts of first degree murder, one count of attempted assassination and two counts of attempted murder. The prosecutors of the case said that they would file the other charges later.
The prosecutors said that Jared Lee Loughner is due to appear in court on Monday. Clarence Dupnik, the Pima County Sheriff told a reputed media source that the suspect is not cooperating with the investigators and he is not answering their questions as well. U. S. Government has appointed federal public defender Judy Clarke as his representative. However, Judy Clarke has not commented anything about the case yet. The Justice Department told a reputed media source that Jared Lee Loughner was asked to leave from his college owing to his disorderly behavior.
On the other hand, the court documents show that after searching Jared Lee Loughner's home, the investigators found a letter from Congresswoman Gabrielle Giffords where she thanked him for attending a similar meeting in 2007. Moreover, the affidavit reads that the investigators have received an envelope where it was written that he has planned an assassination. The envelope had "Giffords"written on it along with Jared Lee Loughner's signature. FBI Director Robert Mueller recently told at a press conference that other public servants should be on alert though he did not mention about any other threat.