Christina Taylor Green Dies At 9
By Arnab Ghosh, Gaea News Network
Sunday, January 9, 2011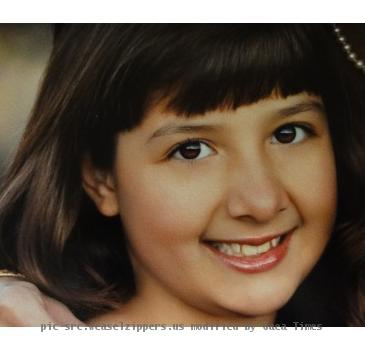 more images
TUCSON (GaeaTimes.com)- The jovial school girl from Tucson Christina Taylor Green who was one of the 'Faces of Hope' child succumbed to bullet injuries after being shot by a gunman at a regional political event. 5 other persons were also killed at the meeting convened by noted U.S. Congresswoman Gabrielle Giffords who was shot on her head. The young girl who was only 9-years-old died at the hospital she was admitted to after the incident. Everyone from her family members to friends loved her a lot and she was known for her friendly nature and positive attitude towards life, said her uncle. The girl was shot close to a Safeway grocery store and the bullet pierced her chest, reports have confirmed.
The death of Christina Taylor Green shocked her mother and other relatives and they are yet to come to terms with her demise. Her mother said she was the "best daughter in the world". The girl was born on September 11, 2001 and so was one among the 'Faces of Hope' child, a name given to children born on the fateful day when the 9/11 terror attacks were carried out. The young girl was a bright student, studying at the Mesa Verde Elementary School. Apart from her studies, she was also actively involved in sports. The uncle of the girl said she was in baseball, swimming and horse riding. A few days before her tragic death, the girl was picked by the student council of her school.
Christina Taylor Green was invited to the meeting by a neighbor who had thought she might find it worth her interest. Nobody had an idea it would make her meet her end so soon! The meeting's convener Gabrielle Giffords was also severely injured by the gunman and she underwent surgery.