Christina Taylor Green Remembered By Family
By Madhusmita, Gaea News Network
Monday, January 10, 2011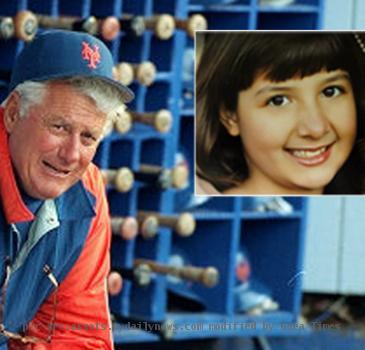 more images
TUCSON (GaeaTimes.com)- Christina Taylor Green, a 9 year old girl, who went out with her neighbor to see U. S. Congresswoman Gabrielle Giffords, was killed in Arizona shooting on Saturday. President Barack Obama confirmed the death of the 9 year old girl in one of his statements. Her mother, Roxanna Green told a reputed media source that her daughter was born in September 11 and she was a patriotic child who used to love colors like white, blue and red.
Christina Taylor Green's name was highlighted in "Faces of Hope: Babies Born on 9/11″ which had a black and white photo of her with a quote which read that she hopes that everybody sees rainbows in life. Roxanna Green told that from the beginning her daughter was an amazing child who was mature and bright and she feels that her daughter is the brightest thing that happened to her in life. Christina Taylor Green's father said that his daughter was a good orator and he felt that she would be a great politician when she grows up. On the other hand, her grandfather, Dallas Green was devastated when he heard the news of her unfortunate demise. In his statement, he said that this was the worst thing that happened in their lives and they are deeply hurt by the incident.
Philadelphia Phillies president David Montgomery released a statement after the sad demise of Christina Taylor Green where it was stated that the whole organization has expressed their condolences to the entire Green family. The statement also stated that Philadelphia Phillies' prayers and thoughts would be with the Green family, as they go through their difficult time. David Montgomery told that Christina Taylor Green was a talented girl, who had a bright future.