Rodney Alcala Indicted In New Cases
By Swatilekha Paul, Gaea News Network
Friday, January 28, 2011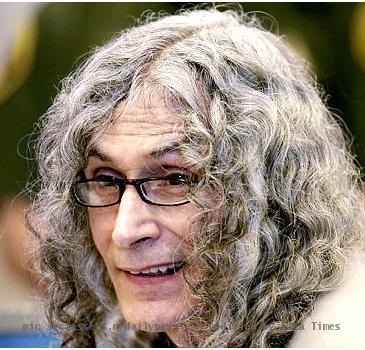 more images
NEW YORK (GaeaTimes.com)- Serial killer Rodney Alcala, who was sentenced to death last year in California for murdering four women and a 12-year-old girl, has been indicted in two additional murder cases. The rape and murder of flight attendant Cornelia Michel Crilley as well as Hollywood heiress Ellen Hover in 1971 and 1977 respectively, which have remained unsolved for years, finally reached a closure on Thursday when Manhattan District attorney charged Rodney Alcala, infamous as 'Dating Game Killer' in the two cases. The California serial killer was found guilty of the charges of killing five people in February 2010 and the next month, he was given the sentence.
The murder case of Cornelia Michel Crilley and Ellen Hoverhad been considered to be 'cold cases' for years, before the investigators decided to re-evaluate the killings once again in the wake of Rodney Alcala's conviction in 2010. After both the case were again re-investigated, officials found crucial links between both the cases and the 'Dating Game Killer,' enabling authorities to conclude that Rodney Alcala was the culprit. A statement that was released by Cy Vance, the Manhattan District Attorney read that the re-investigation into the two unsolved homicides along with the facts that emerged in the defendants trial in California, enabled the prosecutors to indict the serial killer in the two slayings.
Rodney Alcala, who was the winner of a dating game show way back in 1978, was known to be an expert photographer with a genius level of IQ. The serial killer, supposedly, lured his victim by taking their photographs and then torturing them viciously before killing them.