Pending Blagojevich retrial makes ousted governor renewed distraction for Illinois Democrats
By Deanna Bellandi, AP
Thursday, August 19, 2010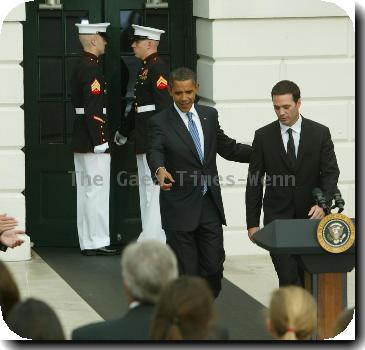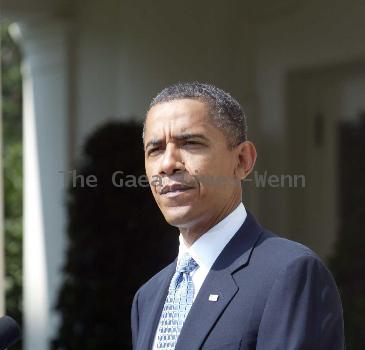 Blagojevich is campaign distraction for Ill. Dems
SPRINGFIELD, Ill. — Alexi Giannoulias had planned to talk jobs. The Democrat in a tight race for President Barack Obama's former Senate seat wanted to take the opportunity to say his Republican opponent had helped wreck the nation's economy.
Reporters, though, only wanted to talk about the ousted Illinois governor Rod Blagojevich, a newly convicted felon who prosecutors plan to retry on some counts.
The unfinished business of the Blagojevich trial poses a major new hurdle for Illinois Democrats, who are already facing a difficult election season. After hoping Blagojevich's trial would wrap up well before the November vote, a retrial could begin as soon as this fall, in the final weeks of campaigning.
Blagojevich's saga will keep diverting attention away from the pocketbook issues Democrats want to talk about as they try to keep Obama's old seat, hold on to the governor's mansion and maintain their lock on the state Legislature.
The publicity-loving Blagojevich, convicted on one count of lying to the FBI, will give Republicans endless opportunities to question Democratic ethics. The festering trial could remind voters of his shenanigans at a time when Democrats most need to distance themselves from the drama.
Pat Kelly of Springfield, a retired instructor at the State Police academy, said she'll judge candidates from both parties on their own merits. But she acknowledged that the scandal doesn't help Democrats this fall.
"We like to vote for individuals, but this is a huge black eye for them," said Kelly.
So far, the Blagojevich saga hasn't resonated in Democratic campaigns outside Illinois, unlike the ethics scandals surrounding New York Congressman Charles Rangel and California Congresswoman Maxine Waters. But the Obama seat is an important one numerically for Democrats to maintain their power in Washington, and would be an especially embarrassing one for the president's own party to lose.
It had seemed like Illinois Democrats would escape much of the damage of the trial because testimony wrapped up earlier than expected, with no big-name Democrats hauled to the witness stand.
That changed this week when the jury deadlocked on all but one of the 24 counts against Blagojevich and prosecutors vowed to retry the case as soon as possible. That means the impeached governor and the allegations that he tried to sell Obama's old Senate seat will stay in the news as Illinois voters make their choices. It could also drag into next year if Blagojevich changes defense attorneys or the prosecution shifts strategy.
Greg Miller of Chicago says the trial outcome won't affect who he votes for.
"All the candidates to me are just a mess, both Republican and Democrat," said Miller, a self-employed event planner.
Republicans are counting on voters to be angry about Blagojevich. The GOP says it won't have to keep harping on him because voters will have plenty of reminders.
"I think maybe in their minds they can say, I'll send my own guilty verdict so to speak and my own message by voting for Republicans in the fall," said Illinois House Republican leader Tom Cross. "I don't know that we need to say that. It's not like Rod Blagojevich is going to be hiding in the back room over the next two months."
Democrats at the Illinois State Fair this week downplayed the significance of the Blagojevich verdict.
"It's a distraction, but the issue that will win or lose for a candidate is the economy, period," said state Rep. Frank Mautino, D-Spring Valley.
Illinois Democratic Party chairman Michael Madigan has urged candidates to deal with the issue of Blagojevich "head on." He said they should remind voters that it was a Democrat-controlled Legislature that impeached and removed Blagojevich from office.
Democrats face difficult questions about their ties to Blagojevich. It will be hard for Madigan and Gov. Pat Quinn, Blagojevich's former lieutenant governor, to argue they have clean hands because they both supported him four years ago.
Democrats say they've got other ways to fight back. They can remind voters the state's last Republican governor, George Ryan, is in prison after being convicted of corruption. They can highlight that Giannoulias' Republican opponent, Congressman Mark Kirk, was caught embellishing details about his military service in the Naval Reserves and other episodes in his life. And they can target Republican candidates over their voting records in Congress and in the state Legislature.
Democratic National Committee chairman Tim Kaine rejected the notion that Illinois Democrats, especially Quinn, would be better off with the Blagojevich trial behind them.
"It sets a contrast in Illinois voters' minds," Kaine said. "They know that both of their last two governors have had problems and they can see Pat Quinn is a very, very different kind of person."
Gary Havlick, a 61-year-old from Rolling Meadows, said he has often worked for Democratic candidates.
"I'll vote Democrat again. It's one bad apple," he said.
Bellandi reported from Chicago.
Filed under:
Crime
Tags:
Barack Obama
,
Illinois
,
Impeachments
,
North America
,
Political Corruption
,
Political Ethics
,
Political Issues
,
Political Organizations
,
Political Parties
,
Political Scandals
,
Springfield
,
United States