Early and often: Ill. residents to vote twice to fill President Barack Obama's old Senate seat
By Deanna Bellandi, AP
Thursday, July 29, 2010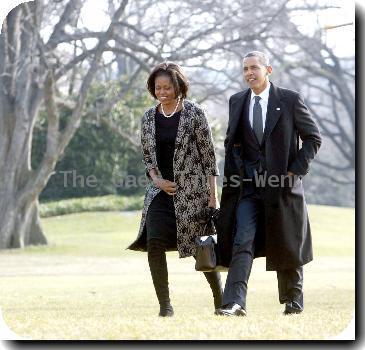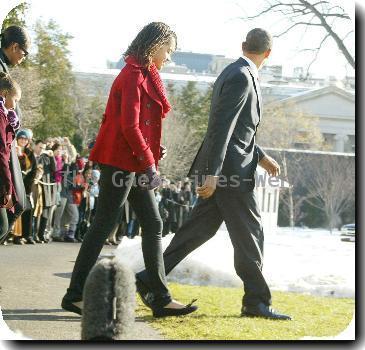 Voting twice for Senate OK in Illinois this year
CHICAGO — Vote early, vote often. It's an old joke in Illinois politics but state residents will be choosing twice in November to fill President Barack Obama's former Senate seat.
Gov. Pat Quinn filed paperwork Thursday calling a special election to fill the seat, all because of a long-running lawsuit that says it should have been done almost two years ago. Lawyers headed back to court to hash out who will be on the ballot and try to minimize the confusion for voters.
This much is clear: People will pick one senator to serve a six-year term in the regular election, and another to serve the final weeks of Obama's old term in a special election. The short-timer would serve from after the November election until the new senator is inaugurated in January.
A dual election sets up the remote possibility that one candidate could win the regular election and another could win the special election, adding to the drama around a Senate seat that has already been in the news for much of the time since Obama was elected.
Impeached Illinois governor Rod Blagojevich was charged with trying to sell or trade the appointment to the Senate to enrich himself. He has pleaded not guilty in a case that went to the jury this week.
Federal Judge John Grady was still sorting out on Thursday who would be on the ballot. He seemed to favor allowing candidates who qualified for the regular election by winning the February primary or being certified for the ballot after collecting 25,000 signatures.
That would include Democrat Alexi Giannoulias, currently Illinois' treasurer, Republican Congressman Mark Kirk and the Green Party's LeAlan Jones, who all won their parties' primaries.
But it would seem to exclude Democrat Roland Burris, who has held the seat since he was appointed by Blagojevich in late 2008. He didn't run in the February primary because he chose not to seek a full term.
Until the judge's order is final, Burris' attorney Tim Wright held out hope that his client could get a place on the special ballot in the hopes that the only black member of the Senate could serve until January.
"If he does not have the capacity to be a candidate in this race, I think you'll see a suitable response," Wright said.
Assistant attorney general Thomas Ioppolo, who represented the state, was worried about puzzled voters if there are different candidates in the special and regular Senate elections.
"Even with the exact same names there's a certain amount of confusion," Ioppolo told the judge. "When you have different names on those ballot positions, you multiply the opportunities for confusion."
Earlier in the week, the judge seemed to like the idea of letting political party bosses pick candidates for the special election as they have done previously when there were vacancies on the ballot. That would have given Burris a chance to make his case to party leaders.
The issue is in court because a lawsuit said that under the U.S. Constitution, Illinois had to call a special election for the seat after Obama was elected. An appeals court agreed.
Blagojevich's appointment of Burris also ignited controversy because he got the nod after Blagojevich was arrested on federal corruption charges.
After being picked, Burris repeatedly changed his story about his contact with Blagojevich's advisers. A Senate ethics committee eventually admonished him, calling out his apparent willingness to link raising money for Blagojevich with his interest in going to the Senate.
Wright said there's a risk that supporters of Burris will be upset if he's not on the special election ballot and register their anger on Election Day.
Kirk has said he would work to win a special election but blasted any unnecessary costs associated with it. Jones did too, and said he also would want to be on the ballot. Giannoulias' campaign manager Mike Rendina said the Democrat looked forward to working with party leaders to ensure that they're in the best position to win in November.
Giannoulias would maintain Democrats' numbers in the Senate if he were to win a special election and take office before January. Kirk would chip away at them if he won.
Filed under:
Crime
Tags:
Barack Obama
,
Chicago
,
Events
,
General Elections
,
Illinois
,
Judicial Appointments And Nominations
,
Judicial Elections
,
North America
,
Political Corruption
,
Political Issues
,
Senate Elections
,
State Elections
,
United States
,
United States General Election