Prosecutors say Blagojevich owed lawyers $1.2 million, used campaign funds to settle account
By Mike Robinson, AP
Monday, July 12, 2010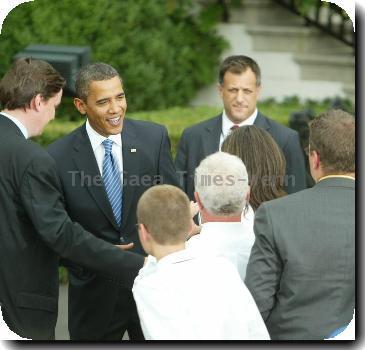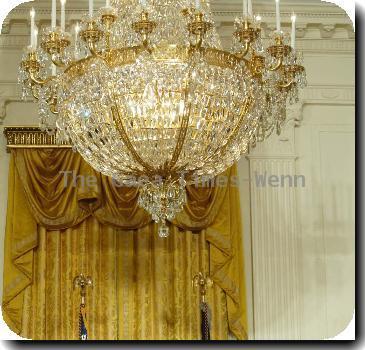 Prosecutors: Blago owed lawyers $1.2 million
CHICAGO — Rod Blagojevich owed his defense attorneys more than $1.2 million in early 2008 after years of federal investigations into his administration, prosecutors said Monday at the ousted Illinois governor's corruption trial.
In March 2008, prosecutors said, the Chicago law firm of Winston & Strawn was pressing the governor for payment after receiving nothing since the previous year, and that Blagojevich eventually settled the bill for $750,000 — much of it from campaign contributions.
Prosecutors offered into evidence an FBI chart showing the campaign money flowing into Blagojevich's legal defense — designed to illustrate that the former governor personally benefited from the political donations jurors have heard him pressing hard to get.
Blagojevich's defense team tried to get U.S. District Judge James B. Zagel to bar the government from showing jurors the chart. Zagel said it was too detailed and called on the government to produce a toned-down version.
"There isn't a scintilla of evidence in the document the government wants to present that shows that Gov. Blagojevich is guilty of the crimes that are charged," defense attorney Sheldon Sorosky said. He also said that the bills were from Blagojevich's former attorneys and that his current defense team isn't getting close to the same high rates.
Prosecutors brought out their chart as the defense called for a delay of two weeks or longer in the trial. Blagojevich's lawyers said the government — which is expected to rest its case this week — is so far ahead of schedule that they are having trouble rounding up witnesses who had not expected to take the stand until August.
"We have a constitutional guarantee to call witnesses," defense attorney Sam Adam Sr. told reporters. He said lawyers for some of the subpoenaed defense witnesses are on vacation.
"Here we are, stuck with very few witnesses" who would be available immediately, he said.
Blagojevich, 53, has pleaded not guilty to scheming to trade or sell President Barack Obama's former Senate seat and plotting to launch a racketeering operation in the governor's office. His brother, Robert Blagojevich, 54, has pleaded not guilty to taking part in the alleged scheme involving the Senate seat and plotting to pressure businessmen for donations.
Winston & Strawn is the large Chicago firm that, when it was headed by former Gov. James R. Thompson, provided a free legal defense to former Gov. George H. Ryan — who was eventually convicted of racketeering and fraud and is serving a 6½-year sentence.
Blagojevich retained the firm to defend him as the scandals surrounding his administration grew, but parted ways after settling his bill there. His defense team now consists of Adam and his son, Sam Adam Jr., Sorosky and Aaron Goldstein as well as a group of lawyers who do the behind-the-scenes work. The new team has still been billing the campaign fund with court approval.
On Monday, former Deputy Gov. Robert Greenlee wrapped up his testimony with a verbal duel with Goldstein in which the attorney tried to get him to shoulder some responsibility if Blagojevich sought, as prosecutors allege, to sell or trade the Senate seat for a Cabinet post or ambassadorship in the Obama administration.
The defense maintains that Blagojevich did whatever he did with competent legal advice.
Goldstein focused on a wiretapped conversation in which Greenlee told Blagojevich that such an exchange was "totally legitimate."
"You understood legitimate means lawful?" Goldstein asked.
"No, that's not the way I understand it," said Greenlee, who has a law degree from the University of Chicago. He said it meant "appropriate under the circumstances." He also said that he often did not tell Blagojevich what he really thought because he was afraid he would be fired.
Later, Goldstein and Greenlee were at odds over whether Blagojevich intended to appoint Illinois Attorney General Lisa Madigan to the seat. As the exchange went on and on, Zagel apparently lost patience and told Goldstein to ask one more question and then sit down. But Zagel relented and allowed him to ask several more.
Zagel also made public messages he has received from the public since the start of the high-profile case. He said three e-mails "reflected the core idea that the writers hoped voters who voted for defendant Blagojevich sat on the jury so they could atone for their sins."
He said someone else sent a message expressing surprise that "somebody who appeared to have as few skills as he (Blagojevich) has could actually have committed such a crime."