Elizabeth Smart Testimony: Second Day Revelations
By Madhusmita, Gaea News Network
Wednesday, November 10, 2010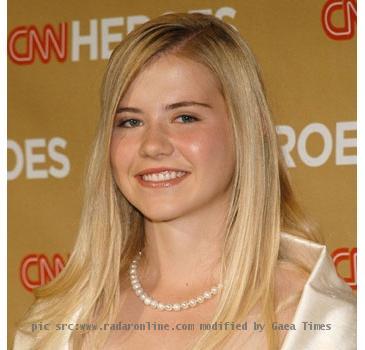 more images
SALK LAKE CITY (GaeaTimes.com)- On Tuesday, Elizabeth Smart recalled her horrific experiences about her abduction at the second day of her testimony. The press, the jury and also the people present in the courtroom came to know her ordeals when she was raped three to four times a day. Elizabeth Smart was kidnapped from her home in 2002 and after nine months she was found in the company of Brian David Mitchell and his wife Wanda Barzee. Charges against Brian David Mitchell include kidnapping and sexual assault of a minor and also transporting her illegally.
Elizabeth Smart, in the second day of her testimony recalled her encounter with a detective. However, she said that when the detective tried to open her veil, Brian David Mitchell immediately stopped him from doing so. She said that she was "mad" at herself for not shouting out or for not saying anything. Elizabeth Smart said that Brian David Mitchell warned her saying that if she opens her mouth then he would kill her along with her family. She said that she was forced to marry that self proclaimed preacher who gave her name as "Esther".
In her testimony Elizabeth Smart also said that Brian David Mitchell told him and his partner to call "mom" and "dad" when they were out in public. She also said that when Brian David Mitchell started drinking he used to talk vulgar about women and then raped her. Elizabeth Smart identified the knife that was used to kidnap her. Brian David Mitchell was called in the court, however, the jury ordered to take him out of the court as he was singing religious hymns.