Blagojevich's brother testifies that he never tied campaign cash to government business
By Mike Robinson, AP
Monday, July 19, 2010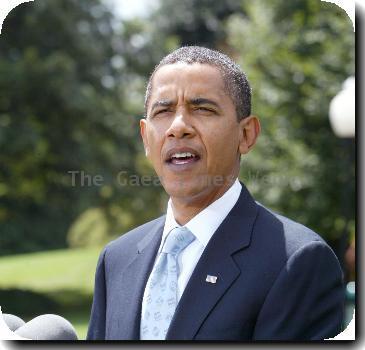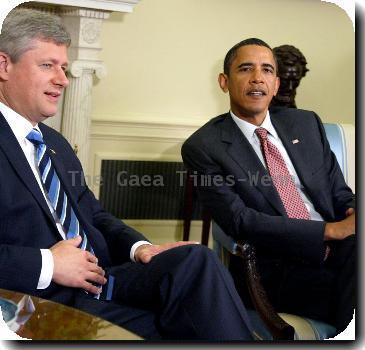 Blago brother: Never tied state acts to donations
CHICAGO — Rod Blagojevich's brother testified Monday that he never tied political contributions to government business while he served as chairman of the ousted Illinois governor's campaign fund, and portrayed himself as frequently outside the loop during discussions.
"I was told never to tie the two and I never did," Robert Blagojevich said, while across the courtroom at the defense table the former governor nodded his head.
Robert Blagojevich, who was testifying as a co-defendant in his brother's corruption trial, said he understood from the day he became head of the campaign fund in August 2008 that he was never to condition state actions on donations.
The two have pleaded not guilty to taking part in a scheme to sell or trade President Barack Obama's former Senate seat.
Rod Blagojevich, 53, has pleaded not guilty to scheming to sell or trade the Senate seat and to plotting to launch a racketeering operation in the governor's office.
Robert Blagojevich, 54, along with his brother has also pleaded not guilty to taking part in the scheme to sell the seat and a wire fraud charge that he was involved in pressuring two businessmen illegally for campaign funds.
Much of the prosecution testimony centered on the ousted governor's alleged hope to be appointed to Obama's Cabinet or receive another major post in exchange for appointing the president's family friend, Valerie Jarrett, to the Senate seat.
A person close to the corruption trial said Monday that it's highly unlikely the defense team will call Jarrett, now a White House adviser, to testify. The person said attorneys doubt Jarrett could add much to the case. That person spoke to The Associated Press on condition of anonymity because the information is confidential.
One of Blagojevich's attorneys, Sheldon Sorosky, said Monday that the chances of calling Jarrett would diminish if the former governor testified soon — something attorneys say he plans to do.
Robert Blagojevich testified that he did not know an increase in state reimbursement for pediatric specialists was pending when he contacted the chief executive of Children's Memorial about raising campaign funds. He said he and his brother always had positive feelings about the hospital because a cousin who died of childhood leukemia had been well treated there.
Robert Blagojevich downplayed his significance in matters that took place in the Friends of Blagojevich headquarters, saying that he was merely "the score keeper" in the fundraising process. He noted that his desk was a corner conference table.
He said he did attend fundraising meetings in the campaign office at which witnesses say Blagojevich urged his aides to try to get contributions out of a roadbuilder who was hoping for a big toll road program and a racetrack owner who was awaiting action from the governor on a major racetrack bill.
But Robert Blagojevich said his brother often went into a back office with lobbyists including two former aides, John Wyma and Alonzo Monk, to discuss "stuff I wasn't part of."
He also explained that fundraising for his brother was difficult in part because of reports that his administration was under investigation.
"Rod's brand, Rod as a politician, was tarnished," he said, adding that they got the answer "no" more often than "yes" in trying to raise money.
Robert Blagojevich testified earlier that he had reservations about coming to work for his brother but remembered that his parents had asked them to watch out for each other. His wife, Julie Blagojevich, told jurors the brothers had grown apart, and that she encouraged her husband to help out as "a good chance for them to get to know each other."
"My impression from Rod and Patti was that to the best of their knowledge the federal investigation was behind them," Julie Blagojevich said.
As her husband testified, Julie Blagojevich sat on the very last seat on a long court bench. Rod Blagojevich's wife Patti sat on the farthest end of the same bench. The two women did not appear to talk to each other and neither did the brothers.
Robert Blagojevich spoke earlier about his military career. He said he spent 5½ years in the Army as an officer working with Pershing missile, mobile nuclear-tipped weapons deployed to defend western Europe against any Soviet attack. He said that he underwent "a very rigorous background check" and received "all kinds of sensitive classified information."
He retired from the reserves as a lieutenant colonel and moved to the South to pursue a business career.
"A name like Blagojevich in Nashville created unique challenges for me," he said, prompting laughter in the courtroom.
His attorneys had cross-examined only a few witnesses while the prosecution presented its case. The biggest fireworks are expected later in the week if the impeached governor takes the stand.
Rod Blagojevich was smiling as he arrived at court Monday. At one point as he passed spectators and reporters, he asked for a show of hands from "anyone here planning on testifying." He then thrust his own hand high in the air, smiled and walked into court.