Clinton pushes greater Afghanistan-Pakistan cooperation on trade, fight against extremists
By Matthew Lee, AP
Sunday, July 18, 2010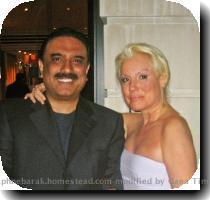 more images
Clinton seeks more Pakistan-Afghan cooperation
ISLAMABAD — Pakistan and Afghanistan sealed a landmark trade deal Sunday as U.S. Secretary of State Hillary Rodham Clinton pushed the two neighbors to step up civilian cooperation and work together against al-Qaida and the Taliban.
Shortly after kicking off a South Asia trip aimed at refining the goals of the increasingly unpopular war in Afghanistan, Clinton looked on as the Afghan and Pakistani commerce ministers signed the trade agreement. It was reached only after years of negotiation with recent and very active U.S. encouragement.
The pact, which eases restrictions on cross-border transportation, must be ratified by the Afghan parliament and Pakistani Cabinet. U.S. officials said they believe it will significantly enhance ties between the two countries, boost development and incomes on both sides of the border and contribute to the fight against extremists.
"Bringing Islamabad and Kabul together has been a goal of this administration from the beginning," said Richard Holbrooke, the U.S. special representative for Afghanistan and Pakistan. "This is a vivid demonstration of the two countries coming closer together."
Despite the agreement, Clinton faces challenges in appealing for greater cooperation between the neighboring nations on the nearly 9-year-old war, pressing Pakistan for more help in taking on militants accused of plotting attacks on the U.S., including the failed Times Square bombing, and stepping up action against extremists along the Afghan border.
Although Pakistan has relented on issuing long-delayed visas for some 450 U.S. officials and Clinton is bringing new U.S. development aid for Pakistan, anti-American sentiment remains high.
In addition, U.S. officials have also expressed concerns about Pakistan's plans for a deal with China that would give energy-starved Pakistan two new nuclear power plants. Critics said transferring the reactors would violate international nonproliferation agreements.
In talks with President Asif Ali Zardari and Prime Minister Yusuf Raza Gilani, ahead of Monday meetings with military and civilian officials, Clinton was conveying the message that the U.S. is committed to the country's long-term development needs, not just short-term security gains.
Clinton is offering a package of about $500 million in development programs, funded by legislation approved by Congress to triple nonmilitary aid to $1.5 billion a year over five years. The aid will focus on water, energy, agriculture and health. The initiatives mark the second phase of projects begun under a new and enhanced strategic partnership.
Holbrooke noted that when Clinton visited Pakistan last October she had "waded into continually hostile and skeptical crowds." But he maintained that the new U.S. focus is "producing a change in Pakistani attitudes, first within the government and gradually, more slowly, within the public."
Still, he and other officials acknowledge, mistrust of America runs deep in Pakistan, particularly over unmanned drone strikes. They're aimed at militants but often kill or injury civilians; to many Pakistanis, they represent an unacceptable violation of sovereignty.
Vali Nasr, a Holbrooke deputy, said overcoming the suspicion remains a work in progress.
"We're not going to be able to get them aligned over a one-year time period on every single issue and change 30 years of foreign policy of Pakistan on a dime," he said.
Underscoring Pakistan's fragility, only hours after Clinton's arrival a suicide bomber ran past guards at a minority Shiite mosque in eastern Pakistan then blew himself up, wounding several worshippers. The attack, hundreds of miles away from Islamabad, appeared to be the latest in a string by Sunni extremists against other Muslims they consider infidels.
After her stop in Pakistan, Clinton is set to attend an international conference on Afghanistan on Tuesday in Kabul, where Afghan officials will present details on their plans to reintegrate militants into society and outline how they intend to implement reform and anti-corruption pledges made earlier this year.
Security was tightened in the Afghan capital ahead the conference which will assemble diplomats from 60 nations as well as the heads of NATO and the United Nations. Nonetheless, a suicide bomber killed three civilians near a busy market.
American lawmakers and voters are increasingly questioning the course of the drawn-out war with rising death tolls among U.S. and international troops and growing questions about corruption. Last month was the deadliest of the war for international forces: 103 coalition troops were killed, despite the addition of tens of thousands more U.S. troops.
Online:
Preview of Clinton's trip: tinyurl.com/36pjb7r
Filed under:
Crime
Tags:
Afghanistan
,
Asia
,
Asif Ali Zardari
,
Central Asia
,
Clinton-asia
,
International Agreements
,
International Trade
,
Islamabad
,
Kabul
,
North America
,
Pakistan
,
South Asia
,
Terrorism
,
United States