Minn. terror suspect deported to Canada
MINNEAPOLIS — A Somali-born Canadian citizen who admitted he attended al-Qaida training camps in Afghanistan and lectures by Osama bin Laden was released from federal prison Friday after nearly seven years in custody and deported to Canada.
Uzbeks avoid politics in Kyrgyz divided south
Voice of America reporter on trial in Uzbekistan
German militants training in Pakistani border area
Taliban set preconditions for formal peace talks
France: 12 arrested in counterterrorism cases
French terrorism suspect arrested in Italy
Pakistan: Dozens of Europeans in terror training
Pakistani officials: Suspected US missiles kill 16
Intel: Strikes continue amid border tension
Intel: 2nd alleged US missile strike hits Pakistan
Intel: US missiles kill 8 militants in NW Pakistan
Photos show US soldiers posing with Afghan corpses
Official: Germans, Brits behind Europe terror plot
Europol: Terror threat still real
BRUSSELS — Europol's director said Thursday that terror cells are still actively plotting attacks against Europe.
Europe terror threat still active
LONDON — European security officials said Wednesday a terror plot to wage Mumbai-style shooting sprees in Britain, France and Germany is still active and that sites in Pakistan — where the threat was intercepted two weeks ago — are being scoured for al-Qaida operatives.
AP source: Some drone strikes tied to terror plot
Terrorist plot uncovered in Europe
LONDON — Intelligence officials have intercepted a credible terror plot against Britain and France, raising security fears at the Eiffel Tower on Tuesday, but failing to raise the overall threat level in either country.
Afghan minister urges new war on terror networks
Karzai's brother says he will amend US tax returns
British aid worker kidnapped; push in Kandahar
Former Australian troops charged in Afghan deaths
Afghan officials say British woman kidnapped
NATO says 3 detained Afghan journalists released
Pakistan angry over terror conviction in US
Pakistanis furious over woman's US prison sentence
Pakistan to fight for terrorist convict's release
Pakistani given 86 years for firing at US troops
Pakistani sentenced in NY to 86 years in prison
Afghan president calls for release of journalists
First partial Afghan poll results released
Partial Afghan poll results to be released
Pakistani to be sentenced in NYC for soldier clash
US official: CIA runs elite Afghan fighting force
US expects closer ties Russia-NATO ties
NEW YORK — A planned summit between NATO leaders and Russia's President Dmitry Medvedev will significantly boost cooperation in on the Afghan war, missile defense and fighting drug trafficking and piracy, a senior U.S. official said Tuesday.
Afghan officials say too early to judge election
Afghan vote observers: Fraud must be investigated
Afghans vote despite attacks; turnout appears low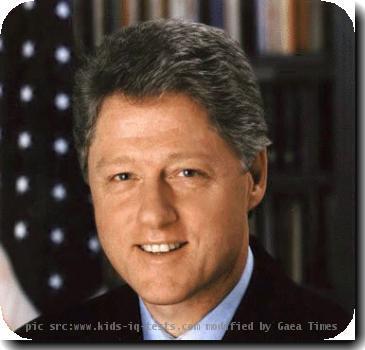 US fights order to release Guantanamo detainee
Rights groups slam Kyrgyz activist's life sentence
Pakistani printers make fake Afghan voting cards
Lawyer says alleged NYC cabbie stabber has PTSD
New UN drugs czar from Russia takes office
Ind. man accused of posing as vet to scam money