Former Blagojevich insider says he was worried about aggressive fundraising, contacted the FBI
By Mike Robinson, AP
Tuesday, July 13, 2010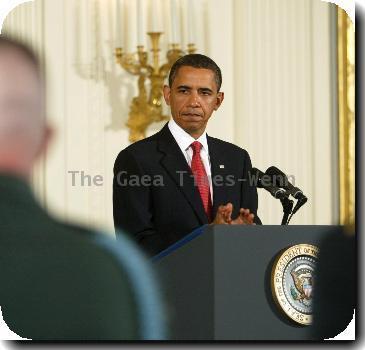 more images
Ex-Blago aide says he was worried, contacted FBI
CHICAGO — A lobbyist who for years was one of Rod Blagojevich's closest advisers testified Tuesday that he became so concerned about the intensifying pressure the Illinois governor was placing on potential campaign contributors that he contacted the FBI and began cooperating in the government's investigation.
"I was increasingly alarmed about the level of aggressiveness the fundraising had taken on," John Wyma said at Blagojevich's federal corruption trial.
Wyma testified about fundraising meetings in fall 2008 at which he said Blagojevich outlined plans to pressure a hospital administrator and road-building executive for thousands of dollars in campaign money while they had business pending before the governor's administration. At the time, he had already received a federal subpoena in connection with his lobbying work on behalf of a group of hospitals regulated by the state.
He said the intensity of the fundraising meetings prompted him to phone the FBI immediately.
"I brought it as quickly as I could to the attention of the appropriate people," said Wyma, who was chief of staff in Blagojevich's office when he was a member of the U.S. House and later raised funds for his campaigns for governor.
He said that in the meetings, Blagojevich said he wanted to get contributions totaling $500,000 through the fundraising efforts of road-builder Gerald Krozel, who was hoping the governor would expand a tollway construction program. He said he wanted $50,000 from Patrick Magoon, president of Children's Memorial Hospital, which was hoping for an increase in its Medicaid reimbursement rate.
"I want to get Magoon for fifty," Wyma quoted Blagojevich as saying.
He also testified that the governor's brother, businessman Robert Blagojevich, called and urged him to press Magoon — whose hospital was Wyma's client — to make the contribution.
"Hey, man, you know I'm jerking your chain but I think they have a potential to do well by us," Wyma quoted Robert Blagojevich as saying in one phone call.
The government maintains that Blagojevich had already made up his mind not to run for governor again and had told associates that one reason for raising the funds was that he had to pay legal bills of $1.3 million arising from years of federal investigations into his administration.
Blagojevich, 53, has pleaded not guilty to scheming to sell or trade President Barack Obama's former Senate seat and plotting to launch a racketeering operation in the governor's office. Robert Blagojevich, 54, has pleaded not guilty to taking part in the alleged scheme involving the Senate seat and plotting to squeeze businessmen for contributions.
Judge James Zagel has said that he will delay the trial for about a week if the prosecution rests at the end of the day, as they have said they might. Prosecutors had been expected to take up to two months to get through their witnesses. But they made faster progress, and defense attorneys said it would be hard to round up witnesses who didn't expect to be needed until August.
Wyma, 43, testified that in November 2008 he received a call from Rahm Emanuel, who was a congressman and is now White House chief of staff. He said Emanuel asked him to make sure Blagojevich knew that the president-elect hoped that his friend, Valerie Jarrett, would get the Senate seat he was about to give up.
That supported earlier testimony from Blagojevich's former chief of staff John Harris of how Wyma had delivered the message to him that Obama would be "thankful and appreciative" if Jarrett got the Senate seat.
Wyma also testified that another Blagojevich aide, Doug Scofield, later called and urged him to tell Emanuel that Blagojevich wanted a nonprofit group to promote health care established and Emanuel to raise funds for it. He said Scofield told him to tell Emanuel such an organization would not be connected in any way to the Senate seat but that the governor wanted to work for it after leaving office.
"I thought it was the most artful way you could express a really bad idea," Wyma said.
Wyma said he answered all the questions federal investigators put to him and even attended one more fundraising meeting after he started cooperating, but drew the line at the FBI's request that he wear a wire and record conversations.
He also said he was asked either by Blagojevich himself or top aide Alonzo Monk to press Emanuel to have his Hollywood agent brother, Ari, hold a fundraiser for the governor and remind him that a $2 million grant for a school in Emanuel's Chicago congressional district was pending at the time.
Wyma said he didn't talk about the fundraiser with Emanuel until after Blagojevich had released the grant because he considered it improper to do so.
"I thought the timing was terrible," he said. He also said he refused to pressure Krozel or Magoon.