Mother of Somali pirate who pleaded guilty in US court asks Obama for son's pardon
By AP
Wednesday, May 19, 2010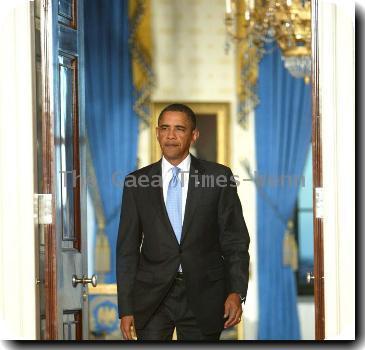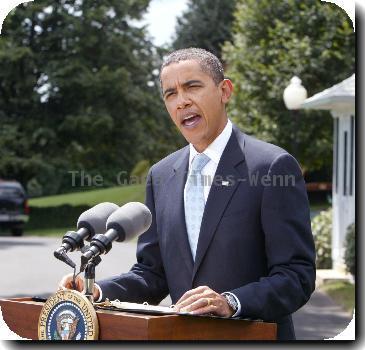 Mother of Somali pirate appeals for his release
NAIROBI, Kenya — The mother of a Somali pirate who pleaded guilty to charges of hijacking a U.S.-flagged ship and kidnapping its captain appealed to President Barack Obama on Wednesday to pardon her son and grant him citizenship.
Abdiwali Abdiqadir Muse pleaded guilty in a U.S. federal court on Tuesday to several charges, including hostage-taking and conspiracy. He faces a minimum 27 years in prison. Sentencing is set for Oct. 19.
Reached by phone in the central Somali town where she lives, Muse's mother asked President Obama for leniency, saying her son is too young to have been tried as an adult.
"Please, please President Obama, please, American people, please release my son and grant him citizenship to help us," Muse's mother, Adar Abdirahman Hassan told The Associated Press by phone.
"You live in a safe prosperous country but we live in a chaotic country. With all your power and generosity and kindness, it will be a stain on your name to punish this child and throw him in jail," Hassan said.
Prosecutors say Muse led four pirates who stormed the Maersk Alabama in April 2009 as it carried humanitarian supplies 280 miles (450 kilometers) off Somalia's coast. Navy snipers fatally shot three pirates and freed ship Captain Richard Phillips of Underhill, Vt., to end the standoff.
Muse's age has been in dispute since the start of the case, with his lawyers insisting last April that he was 15 and should be tried as a juvenile. Prosecutors convinced a judge he was at least 18.
Muse's mother said her son is too young to stand trial.
"I shudder to imagine that Abdiwali will face a minimum 27 years in prison," she said, her voice cracking with emotion. "I don't expect Americans to punish this little kid. He was duped into piracy by adult friends."
Asked why she believes Muse pleaded guilty, Hassan said her son was afraid of a possible death sentence and believed a plea would save his life.
Muse said her son used to call her once a week from prison but that she hasn't heard from him in about three months. Hassan said her son ended past conversations with "soothing words."
"He always praised his life in America. He told me, 'I'm in a nice place, better than Somalia. Mom, I feel bad for you. I'm happy and studying,'" she said.
Muse told the judge on Tuesday that his crew had not intentionally targeted an American vessel.
The pirates held Phillips hostage for several days on a sweltering, enclosed lifeboat that was soon shadowed by three U.S. warships and a helicopter. The end came when Navy sharpshooters on the USS Bainbridge picked off the three pirates.
The American Navy has taken into custody more than 20 suspected pirates in the violence-plagued waters off Somalia and nearby regions, where U.S. warships are part of an international anti-piracy flotilla.