China's annual legislative session shifts focus on rising Chinese political star Bo
By Christopher Bodeen, AP
Monday, March 1, 2010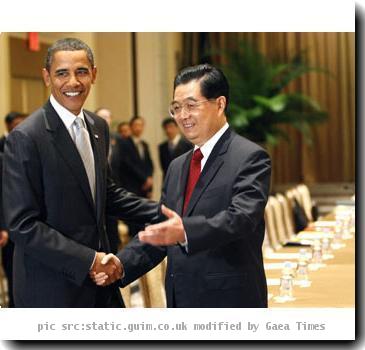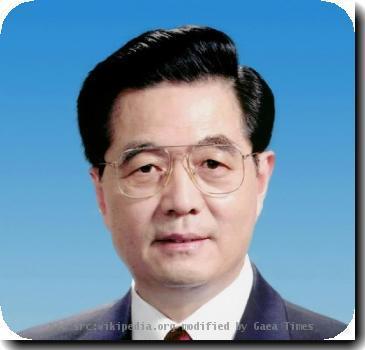 Focus on rising Chinese political star Bo
BEIJING — China's ruling elite gather this week for the year's biggest political event and the buzz is mainly about one especially savvy player, the son of a revolutionary who's reaped national acclaim by targeting gang leaders and corrupt police.
Chongqing Communist Party boss Bo Xilai is riding a wave of popularity for the anti-gang crusade in the boisterous Yangtze River city that saw dozens of law enforcement officials arrested for collusion. State media have gushed about Bo's resolve in editorials.
The party's official People's Daily newspaper named him "Man of the Year" in an online poll, and a homemade music video by an unemployed crooner that popped up on the Internet last month praised Bo as "someone to count on."
The challenge for Bo is whether he can turn this Rudy Giuliani-like popularity into a spot in the Communist Party leadership's inner circle. The party-dominated national legislature opens its staged annual session Friday to review government policies and rubber stamp two laws. This year's session of the National People's Congress also marks the unofficial start of the campaign season for 2012 when most of the current leadership is due to retire.
For Bo and other candidates, the congress session provides a crucial burst of national media exposure and an opportunity to build relationships with the nearly 3,000 legislative deputies drawn from the national and provincial bureaucracies and the military.
"The NPC is a big public show," said Cheng Li, a China watcher at the Brookings Institution, the Washington think tank. "A positive public image and frequent media appearances are considered as political resources for politicians in China, as elsewhere."
The leadership succession comes at a time when China's newfound international power is upsetting the United States and Europe and its leaders worry that complaints about corruption and the gap between rich and poor could further fuel already-numerous protests at home.
Many of the hot-button issues like soaring real estate prices in many Chinese cities are expected to get a full airing during the 10-day legislative session. The congress is also expected to pass legislation on safeguarding state secrets and amend a law on how deputies are selected, correcting a disparity that gave urban Chinese greater representation over their more numerous rural neighbors.
"The change to the election law shows people's awareness of human rights has increased. But at this point, the significance is more symbolic," said Yang Fengchun, a professor at Peking University's school of government.
The government, which releases a budget and work plan for the year, is expected to boost spending on education, pensions and medical care yet again, continuing a push begun over this decade to repair a tattered social safety net.
"It is the government's responsibility to make the cake of social wealth as big as possible and the government's conscience to distribute the cake in a fair way," Premier Wen Jiabao said in an online chat this past weekend.
Such sentiments and social spending have made Wen and President Hu Jintao popular. But under China's unwritten succession rules, the two and most of the rest of the Politburo Standing Committee are expected to give up their party posts at the 2012 congress, having breached an unofficial retirement age of 70.
Vice President Xi Jinping appears on track to take over from Hu, while Vice Premier Li Keqiang will succeed Wen in a hard-fought arrangement at the last party conclave in 2007.
The other seven seats are wide open. Efforts by Bo, the crime-fighting Chongqing party chief, and others to win them are being seen as a proxy battle between President Hu and other party power-brokers to stack the next leadership with their supporters.
Bo, 60 and telegenic, benefits from good connections cultivated during the life of his revolutionary father, Bo Yibo, and rich experience in government, having been a big-city mayor, a provincial governor and commerce minister. The pedigree makes Bo a member of the "princelings," those related by birth to the founders of the communist state. Also in that camp is Xi, the presumptive next president and party chief.
The Brookings Institution's Li ranks Bo as a top contender for the Politburo Standing Committee, citing his family background, age and experience. Yet while many aspirants rely on subtle persuasion, Bo has been "anything but quiet," and his self-promotion also has earned him critics, Li said.
One rival is Wang Yang, who runs wealthy Guangdong province and is an ally of President Hu. Wang was a member of the Communist Youth League, an organization that prides itself on being meritocratic and that Hu once ran.
When Bo went after organized crime in Chongqing last year, Chinese political watchers saw it as an indirect attack on Wang, Bo's predecessor, and an opening gambit for the 2012 succession.
But the massive crackdown on gangsters running the city's gambling, prostitution and loan sharking syndicates captivated state media attention and burnished Bo's political star. Most cheering for the public was that local officials who protected the games, including a police chief, were arrested and put on trial.
Filed under:
Crime
Tags:
Arrests
,
Asia
,
Beijing
,
China
,
Chongqing
,
East Asia
,
Greater China
,
Hu Jintao
,
Municipal Governments
,
Political Corruption
,
Political Issues
,
Political Organizations
,
Think Tanks
,
Violent Crime