Wikileaks Founder Under Scanner
By Arnab Ghosh, Gaea News Network
Saturday, June 12, 2010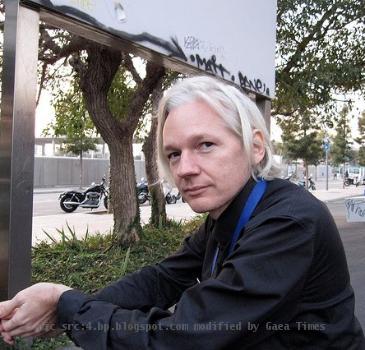 more images
WASHINGTON (GaeaTimes.com)- The Pentagon is worried about the much talked about website Wikileaks and it is trying to find its founder Julian Assange, as the latest reports suggest. It is anxious about the fact that the site may breach US national security by publishing some classified documents. The US officials are of the opinion that the founder of the site has the documents that were leaked by a 22-year-old soldier named Bradley Manning. The soldier was detained a week back in Baghdad.
Bradley Manning was put under scanner as he was suspected of leaking a military video that the founder of Wikileaks got hold of. The video showed US Apache choppers shooting unarmed people in Iraq. What is shocking about the video is the fact that it shows two journalists being shot. He is now in Kuwait though any charges have not been slapped on him yet. Bradley Manning used some hard drives to download more than 2,00,000 classified diplomatic cables and these are now being scanned by US State Department.
Wikileaks founder Julian Assange is important for Pentagon now and the Pentagon officials say they are seeking his cooperation. However, it is not yet clear what they would do if they track him down finally. He works from a number of countries. As per the reports, the detained soldier Bradley Manning had access to cables made by the State Department officials and diplomats in Middle East. Julian Assange used to be a prominent hacker and he does not stay in one place for long. He is quite secretive about his site.