Afghan investigators say 10 civilians, including children, killed by foreign troops
By Rahim Faiez, AP
Wednesday, December 30, 2009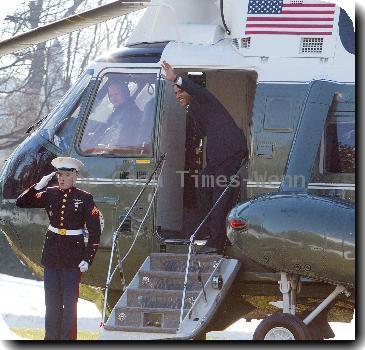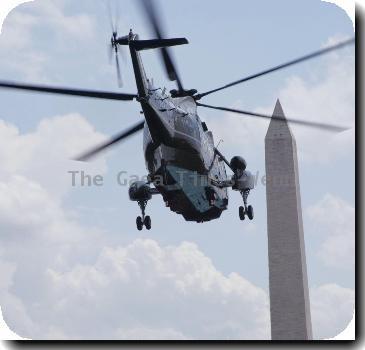 Afghan probe says NATO fighting killed children
KABUL — The head of a presidential delegation investigating the deaths of 10 people in eastern Afghanistan concluded Wednesday that civilians — including schoolchildren — were killed in an attack involving foreign troops, disputing NATO reports that the dead were insurgents.
As many as eight Americans were killed and several others wounded in an apparent suicide attack in eastern Afghanistan, U.S. officials said.
Asadullah Wafa, a senior adviser to President Hamid Karzai, told The Associated Press by telephone that eight schoolchildren between the ages of 12 and 14 were among the dead discovered in a village house in the Narang district of Kunar province.
A NATO official has said initial reports from troops involved in the fighting on Sunday indicated that those killed were insurgents — all young males.
A NATO statement issued late Wednesday questioned the findings of the Afghan investigation that the dead were unarmed civilians.
"While there is no direct evidence to substantiate these claims, ISAF (International Security Assistance Force) has requested and welcomes an immediate joint investigation to reach an impartial and accurate determination of the events that occurred," it said.
Civilian deaths are one of the most sensitive issues for foreign troops in Afghanistan, especially now when some additional 37,000 U.S. and NATO troops are being deployed to the war-ravaged country. Although far more civilians are killed by the Taliban, those blamed on international forces spark widespread resentment and undermine the fight against militants.
Several hundred Afghans protested the deaths Wednesday in the eastern Afghan city of Jalalabad and in the capital of Kabul. In Jalalabad, they burned President Barack Obama's effigy and an American flag, chanting "death" to Obama and Karzai.
In Kabul, protesters chanted, "Unity, unity, death to the enemy of Islam!" and a protester with a bullhorn called on Obama to "take your soldiers out of Afghanistan."
Wafa said he was convinced all those killed in the Kunar incident were innocent civilians.
"I have talked to the principal of the school in the village and he gave us details about the killed children," Wafa said. "The schoolchildren cannot be al-Qaida. I confirm they are innocent people killed by mistake. I talked to Karzai about the findings."
The bodies had already been buried by the time Wafa's team arrived. A joint Afghan-NATO probe will continue to investigate what happened.
Wafa said the villagers demanded from the 10-member delegation of government officials and lawmakers that informants "who gave the wrong target to the Americans must be found and punished by a court."
Karzai said in a statement Wednesday that he talked to the relatives of the Kunar victims to express his condolences and pledge to bring to justice those responsible for the attack.
Col. Wayne Shanks, spokesman for NATO's International Security Assistance Force in Afghanistan, said at a news conference Wednesday the allegations were being investigated together with Afghan authorities.
He said the force takes all such allegations seriously and goes to great lengths to avoid civilian casualties.
"In fact, you can see that our enemy, the insurgents, have very little regard for the Afghan people," he said. "We have noticed a very dramatic increase in civilian casualties caused by roadside bombs, by attacks that insurgents have on the Afghan people."
The latest figures released by the United Nations show that 2,021 civilians died during clashes in the first 10 months of this year, up from 1,838 for the same period last year. Taliban insurgents were blamed for 68 percent of the deaths this year — three times more than NATO forces, according to the U.N.
Eight Americans were killed in eastern Afghanistan, a U.S. official said Wednesday on condition of anonymity because details about the incident had not been confirmed.
A senior U.S. official in Washington said the Americans were killed in Khost province by an attacker wearing a suicide vest. Conflicting reports were reaching the Pentagon on whether the victims were civilian or military.
Another senior U.S. official in Washington said there were also conflicting reports on the total number of casualties. Others were also wounded in the attack.
Wazir Pacha, a police spokesman in Khost province, said local people reported hearing a blast on a military base in the area.
Associated Press writers Deb Riechmann and Dusan Stojanovic contributed to this report.
Filed under:
Crime
Tags:
Afghanistan
,
As-afghanistan
,
Asia
,
Barack Obama
,
Central Asia
,
Collateral Damage
,
Foreign Aid
,
Kabul
,
North America
,
United States
,
War Casualties