Falcon Lake Shooting Updates
By Madhusmita, Gaea News Network
Saturday, October 2, 2010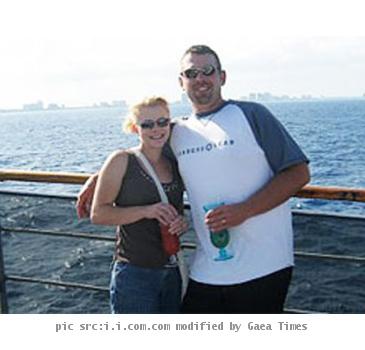 more images
ZAPATA (GaeaTimes.com)- The Falcon Lake Shooting, which took place last Thursday has renewed the fear of Mexican pirates once again. 31-year-old David Michael Hartley and his wife, Tiffany Hartley were sightseeing and jet skiing on Falcon Lake when they were suddenly attacked by the pirates. The two boast of bandits started chasing them and opened fire at the couple and shot David Michael Hartley on his head. His wife however, managed to escape from the shooting unharmed but the 31 year old Colorado man fell into the lake.
The police is still searching for the body of the Colorado man and Texas Parks & Wildlife Department spokesman Mike Cox said that the state will issue an advisory and alert for all the boaters to stay on the U.S. side of the territory and not cross the border. The victim's wife said that she went to pick her husband up from Falcon Lake but had to move back as the pirates continued their firing. The Sheriff said in his statement that the pirates followed the victim's wife even beyond the boundary of U.S. He added that in doing so, the pirates acted very "boldly".
A reputed media source reported that David Michael Hartley and his wife, Tiffany Hartley used to stay in McAllen, Texas and the place is a bit away from the Mexican border city of Reynosa. However, the couple reportedly decided leave the place owing to the fear of Mexican drug cartels and before leaving the place the couple decided to go to Mexico for sightseeing. The Falcon Lake shooting reportedly took place about five to six miles from Texas shoreline where the wife of the victim called for help from police.