Indian court convicts Pakistani gunman of waging war in 2008 Mumbai terror attacks
By Erika Kinetz, AP
Monday, May 3, 2010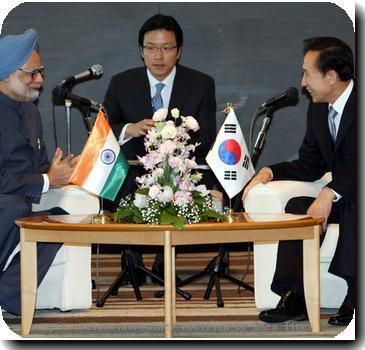 more images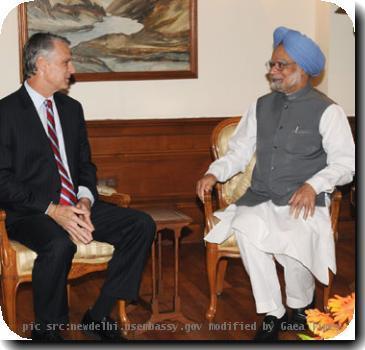 more images
Indian court convicts Pakistani in Mumbai siege
MUMBAI, India — An Indian court on Monday convicted the only surviving gunman in the bloody 2008 Mumbai siege, ruling Mohammed Ajmal Kasab was guilty of murder and waging war for his role in the attacks that left 166 people dead and deeply shook India. Two Indians accused of helping plot the violence were acquitted.
The verdict also implicated Pakistanis still at large in the attacks, which is likely to complicate recent attempts by Islamabad and New Delhi to rekindle formal peace talks. Calls for swift retribution rang out from the streets of Mumbai, while in Pakistan doubts swirled about India's intentions and the fairness of the trial.
The November siege reverberated across India. Millions watched on television as the violence stretched over three days, leaving corpses scattered through some of the city's best-known places.
The judge said Kasab, 22, had personally killed seven men and, with his partner — who was killed by security forces during the attacks — had a hand in 47 more deaths.
Kasab, his face shadowed by a light beard, spent most of the two-and-a-half-hour proceeding slumped motionless in his seat, his head bowed.
After standing briefly while the judge read out a summary of his guilt, Kasab sank silently to his seat and covered his eyes with his hand.
Kasab was convicted on nearly all the 86 charges against him, including murder and waging war against India. The handful of acquittals were on technicalities or for relatively minor charges, such as forging an identification card.
A sentencing hearing was scheduled for Tuesday. Kasab faces a possible death sentence.
Judge M.L. Tahiliyani's 1,522-page ruling went farther than pronouncing Kasab's individual guilt — a judgment many here saw as a fait accompli in a case so overwhelmingly and publicly documented. For instance, photos of Kasab striding through Mumbai's main train station, an assault rifle in his hand, became iconic images of the attacks.
The judge said Kasab and nine other gunmen came ready for sustained urban combat, bringing with them everything from machine guns to a GPS device and staying in touch with their handlers on cell phones.
"It was not a simple crime of murder," Tahiliyani said. "There was a conspiracy to wage war."
India accuses the Pakistan-based militant group Lashkar-e-Taiba of masterminding the attack. In his verdict, the judge said Kasab was a member of the group.
One of the gunmen was found dead with burns over 40 percent of his body, the judge said. Another was instructed by his handlers not to go lightly into the arms of Indian police, but to fight to the death.
Kasab himself made a surprise confession in July, asking to be hanged and describing in rich detail his training in Pakistan.
He later retracted that confession, saying it had been taken under duress — an assertion the judge dismissed Monday.
Tahiliyani said other evidence largely corroborated Kasab's retracted confession, which he relied on heavily in piecing together Pakistani involvement in the attack.
He said that though there was no direct evidence of where the gunmen's handlers were calling from, Kasab's confession, bolstered by clues like GPS data, led him to conclude that the calls originated in Pakistan.
The prosecutor alleged that 35 people — many of them members of Lashkar living in Pakistan — were also involved in the attacks.
In his verdict, the judge said the evidence implicated over half of those people in a conspiracy to wage war against India.
Among them were top Lashkar leader Hafiz Muhammad Saeed — whom Pakistan has yet to prosecute, much to India's ire — and Zaki-ur-Rahman Lakhvi and Zarrar Shah, two other Lashkar operatives who are among seven men now on trial at a special court in Pakistan for their alleged role in the Mumbai attack.
G. Parthasarathy, who served as India's ambassador to Pakistan from 1998 to 2000, said the judge's conclusions would hinder renewed efforts at dialogue.
"It's a signal to the government that the court feels these people are responsible," Parthasarathy said. "When a judge says that, it's not going to be very easy for the prime minister to explain to Parliament and people what all the smiles and handshakes were about in Thimphu."
Prime Minister Manmohan Singh of India and Prime Minister Yousuf Gilani of Pakistan met last week on the sidelines of a regional summit in Thimphu, Bhutan, and agreed to resume peace talks which stalled after the Mumbai attack.
Indian Home Minister Palaniappan Chidambaram said Monday that "the judgment in itself is a message to Pakistan that they should not export terror to India."
In Pakistan, Interior Minister Rehman Malik took a cautious line, saying: "We will respect the Indian court verdict. … When the full verdict comes we will see and then give a formal reaction."
On the streets, the ruling seemed to reinforce each side's darker opinions of the other.
In Mumbai, Vaishali Ombale, the daughter of a policeman killed by Kasab, said she was pleased. "Now that the court has found him guilty, Kasab should be hanged and those who are absconding in the case should also be brought to court and given severe punishment," she said.
But on the other side of the border, Abdul Qayum, a street vendor in the sprawling coastal city of Karachi, said: "The verdict well fits Indian designs to malign Pakistan. It was expected that Kasab would be found guilty, falsely though."
Tahiliyani's decision to acquit Kasab's co-defendants Fahim Ansari and Sabauddin Ahmed — two Indians accused of helping plot the attacks — for lack of evidence was celebrated as a sign that despite the high passions, India had managed a fair trial.
"We're relieved India took the right step in having proper due process," said Meenakshi Ganguly, a senior researcher at Human Rights Watch.
Fahim Ansari's wife, Yasmin, said she had full faith in Indian justice and was relieved that the stigma of being labeled a terrorist's wife had lifted.
"People used to give me dirty looks," she said. "Now that the judgment has come, everybody is congratulating me."
Associated Press reporters Aijaz Ansari and Rajesh Shah in Mumbai, Ashraf Khan in Karachi and Amy Teibel in Jerusalem contributed to this report.
Filed under:
Crime
Tags:
Asia
,
Bhutan
,
India
,
International Agreements
,
Karachi
,
Manmohan Singh
,
Mumbai
,
Pakistan
,
South Asia
,
Terrorism
,
Thimphu
,
Violent Crime