Pope washes priests' feet in ceremony marking Holy Thursday
By AP
Thursday, April 1, 2010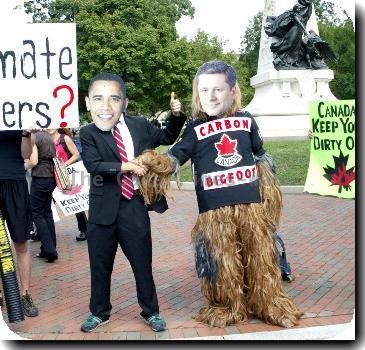 more images
Pope washes priests' feet on Holy Thursday
VATICAN CITY — Pope Benedict XVI said Catholics are called to a "constant examination of conscience" but made no mention of the scandals rocking his church before he washed the feet of 12 priests in a ceremony marking Holy Thursday.
The pontiff is celebrating Holy Week — the most solemn period in the Roman Catholic calendar — as allegations that the church covered up clerical sex abuse spread across Europe, including his native Germany, and the United States.
The feet-washing ceremony in St. John Lateran Basilica in Rome symbolizes humility and commemorates Jesus' last supper with his 12 apostles on the evening before his crucifixion.
Wearing a white apron, Benedict poured water from a golden pitcher over one bare foot of each of the priests, who were seated in a row. With the water dripping on a golden basin, the pope dried the feet with a white cloth.
Benedict did not directly address the scandals during the Mass that included the feet-washing ritual. He said that Jesus, in his prayer after washing the feet of the apostles, "challenges us to a constant examination of conscience."
"At this hour the Lord is asking us: are you living, through faith, in fellowship with me and thus in fellowship with God?" the pope said. "Or are you rather living for yourself, and thus apart from faith?"
"As we meditate on the Passion of the Lord, let us also feel Jesus' pain at the way that we contradict his prayer, that we resist his love," Benedict added.
Money collected from the pilgrims who packed the basilica will be used to help rebuild a seminary in Port-au-Prince, Haiti, that was damaged in the January earthquake.
The pope has several appearances until Easter Sunday, when the faithful celebrate Jesus' resurrection. He will preside over the Way of the Cross procession at the Colosseum on Good Friday — commemorating Jesus' suffering in the hours before his crucifixion — and then celebrate a late-night Easter Vigil on Saturday.
In a Mass in St. Peter's Basilica earlier Thursday, the pope had urged priests to be "men of peace" and oppose violence. The Mass was described by the Vatican as a sign of strict union between the pontiff in his role of pastor of the world's 1 billion Catholics and his fellow priests.
The sex abuse scandal comes on top of years of allegations and court cases involving clergy abuse in schools, seminaries and other church institutions from Australia to Canada. Benedict himself has come under fire for his handling of clergy abuse cases during his tenure as archbishop of Munich and as head of the Vatican office dealing with disciplining priests.
Victims are demanding that the pope take responsibility for what they say were decades of systematic cover-ups by church hierarchy of clergy abuse. Church officials insist Benedict has cracked down on sex abuse both as pontiff and in his tenure as a top Vatican cardinal.
Filed under:
Crime
Tags:
Barack Obama
,
Easter
,
Europe
,
Good friday
,
Italy
,
North America
,
Religious Education
,
Religious Issues
,
Religious Strife
,
Rome
,
United States
,
Vatican City
,
Violent Crime
,
Western Europe