Bhutto commission tells UN its work is complete and doesn't plan to interview heads of state
By Edith M. Lederer, AP
Wednesday, March 31, 2010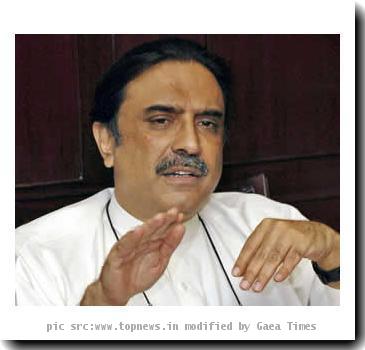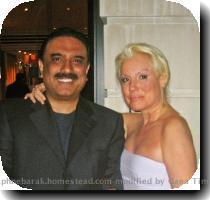 Bhutto commission report is complete
UNITED NATIONS — The U.N. commission that investigated the assassination of Benazir Bhutto will not reopen its probe in response to the Pakistan government's claim that two heads of state may have new information, the United Nations said Wednesday.
Pakistan's President Asif Ali Zardari asked Secretary-General Ban Ki-moon to delay the release of the commission's report on his wife's killing from Tuesday until April 15 and the U.N. chief agreed.
U.N. spokesman Martin Nesirky said Tuesday he didn't know why Zardari made the request. But Pakistan's presidential spokesman, Farhatullah Babar, said the country asked for the delay so the commission could attempt to question two heads of state who he said had called Bhutto before her death warning her of "serious threats to her life."
Babar declined to say which heads of state he was referring to, saying it would be unethical, but he said questioning them "can make the report more credible." It was unclear why the commission had not spoken to them.
Nesirky was asked Wednesday whether the three-member commission planned to question the two leaders.
"The commissioners have seen a considerable amount of relevant information, including what's been in the news media in recent days," he replied.
"After conferring in the light of that latest information, they continue to say to us that they have concluded their work," Nesirky said.
Bhutto was killed in a Dec. 27, 2007, gun and suicide-bomb attack as she was leaving a rally in the garrison town of Rawalpindi, where she was campaigning to return her Pakistan People's Party to power in parliamentary elections.
The government at the time of Bhutto's murder, led by President Pervez Musharraf, blamed Baitullah Mehsud, a Pakistani militant commander with reported links to al-Qaida. Officials at the U.S. Central Intelligence Agency also said Mehsud was the chief suspect.
But Bhutto's party repeatedly hinted that Musharraf or his allies were involved and demanded a U.N. probe, claiming it was the only way the whole truth would be revealed.
The secretary-general agreed to appoint a commission to assist Pakistan by determining the facts and circumstances of Bhutto's death and it began work on July 1, 2009.
Under terms agreed to by the U.N. and the Pakistani government, the commission was to determine facts and circumstances surrounding the assassination but Pakistani authorities would determine any criminal responsibility.
Nesirky stressed that the secretary-general and the Pakistani government have not seen the commission's report and will not see it until its official release on April 15.