Ty Smalley Inspires The End Of School Bullying
By Reema, Gaea News Network
Tuesday, October 5, 2010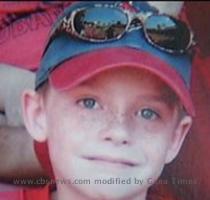 RUTGERS, (GaeaTimes.com)- The Suicide of Ty Smalley, opened a new avenue for fighting bully in schools. The social evil, which has been on a considerable rise for the last few months in America, has demanded the life of many innocent children. Ty Smalley's father, Kirk Smalley, and several other concerned parents, decided to fight it out, so that this malpractice is completely eradicated from America.
Kirk Smalley, in an interview in CNN's "American Morning", said that after the death of his eleven year old son, he was left with two ways. Either he could be stoic, and accept the matter, wondering over how it could have been avoided, or he could make a firm decision to struggle against it, so that no other parents ever have to go through the pain of losing a child, like he did. As he chose the second option, he made this mission the new aim of his life, as that would pay an ode to his late son's failed struggle. Ty Smalley, before committing suicide, made an unsuccessful attempt of fighting his school yard bully. However, his father has decided to turn his attempt into a success by making every effort to eradicate bullying in schools and work places.
Reports say that 25 percent of the children are bullied in schools every week. To make matter worse, it hardly come to anyones notice as these kids are less likely to speak up. In 2003, another thirteen year old boy, Ryan Halligan, called for a suicide for the same reason, in Essex Junction, Vermont. Suicide Prevention Law (Act 114), 2005 was passed by the Vermont legislation, following the draft that was submitted by Ryan Halligan's father, John P. Halligan. Although a good legal resort, it cannot be a practical success unless the school authorities take serious action against the matter, said Kirk Smalley, Ty Smalley's father.