Little Egg Harbor Shooting Culprit Found Dead
By Swatilekha Paul, Gaea News Network
Tuesday, October 5, 2010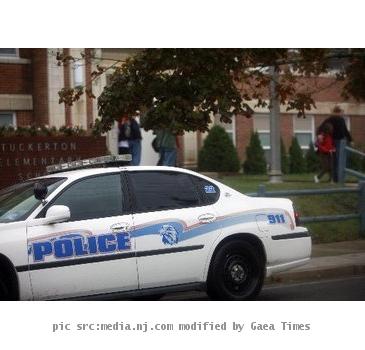 more images
LITTLE EGG HARBOR (GaeaTimes.com)- A man shot his brother, a woman neighbor at a suburban neighborhood in the state of New Jersey on Monday morning, according to officials. Repeated gunshots were heard at the Tall Timbers townhouse development in the Little Egg Harbor yesterday morning at around 10:13 a.m after which the local residents immediately intimated the police authorities. A county prosecutor has confirmed that the gunfire was heard when a man in the Little Egg Harbor township fatally shot his brother as well as a female neighbor who supposedly attempted to help the victim. However, any information about the motive behind the shooting has not been revealed to the media outlets.
Soon after authorities arrived at the scene of the crime, schools were shut and roads were blocked in Little Egg Harbor as the man hunt for the culprit was undertaken by the police officials. However, the reports that a possible killer was on the loose sparked off panic among the local residents, more so as the cops asked the residents to stay indoors while they went on with their search to find the gunman. After it came to light that the body that was found at the second floor apartment of Tall Timbers townhouse development was that of the gunman who carried out the shooting, the lockdown was lifted by the officials.
While talking to reporters in a press conference that was held on Monday afternoon about the Little Egg Harbor shooting, Ocean County prosecutor Marlene Lynch Ford stated that 45-year-old Craig Mueller shot and killed his brother Bryan Mueller with a semi-automatic weapon. 21-year-old Kara Ellis was also killed by the gunman after she supposed tried to help his brother.