New Birth Missionary Baptist Church Pastor Addresses Crowd
By Madhusmita, Gaea News Network
Sunday, September 26, 2010
more images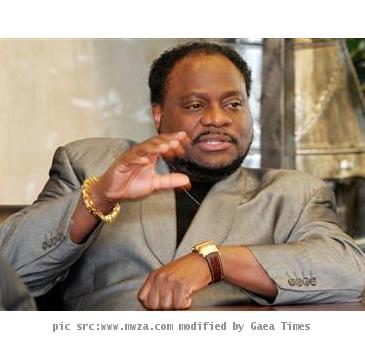 more images
LITHONIA (GaeaTimes.com)- The senior pastor of New Birth Missionary Baptist Church, Bishop Eddie Lee Long who was accused of intimidating four young men early last week, addressed the crowd today at the church. The attorney of the pastor, Craig Gillen previously said that Bishop Eddie Long categorically denied all the allegations and would address people today during the services in the Church. Bishop Eddie Long addressed the crowd at 8 a.m. and 11 a. m. in the morning.
The latest update reveals that thousands of people were waiting for the pastor to speak in the New Birth Missionary Baptist Church. The crowd showed a mixed reaction while waiting for the pastor as some people were seen supporting the pastor while others prayed for him. The Bishop while addressing the crowd said that there have been allegations and "attacks" at him and he has been accused for wrong and false reasons. The pastor also added that he is going to fight against all these allegations and this is an "extremely difficult" time for him. There were around 25,000 members who were gathered at the ceremony.
New Birth Missionary Baptist Church's pastor previously released a statement through his attorney where he maintained that the charges against him and New Birth are "false". The Bishop maintained in his statement that the false "allegations" has hurt him and he hopes that the truth will emerge eventually. The four men have filed a lawsuit against the Bishop in DeKalb County Court and it was maintained in the lawsuit that the Bishop Eddie Long has coerced these men to get into a sexual relationship with him. One of the men even said that Bishop Eddie Long used to justify the intimate relationships by using Holy Scriptures.