Lynn Turner Found Dead
By Swatilekha Paul, Gaea News Network
Tuesday, August 31, 2010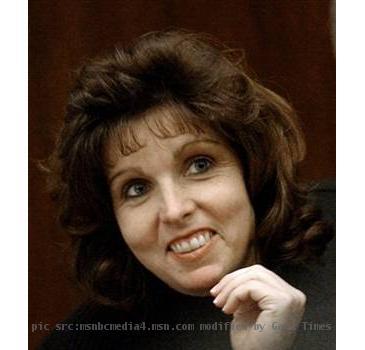 more images
ATLANTA (GaeaTimes.com)- Lynn Turner who was serving her life sentence in Georgia prison for poisoning her husband and her boyfriend, has passed away. The woman who was behind bars at the Metro State Prison was found to be unresponsive in her cell on Monday. Sharmelle Brooks, who is associated with the Georgia Department of Corrections divulged to the media that despite the unrelenting efforts by the medical staff of the prison and the emergency personnel, Lynn Turner could not be revived and was declared dead.
Although it has been confirmed that Lynn Turner was discovered to be dead in her prison cell, the cause of her death still remains elusive. John Bankhead, the spokesperson of the Georgia Bureau of Investigation told reporters that an autopsy that has already been conducted on the deceased woman did not indicate any kind of foul play was involved in Lynn turner's death. However, the spokesperson also pointed out that the cause of her demise cannot be determined until and unless the toxicology as well as a host of other tests are conducted. In the meanwhile, Lynn Turner's mother Helen Gregory has raised questions about her daughter's safety in the Metro State Prison as the former 911 operator had supposedly told her about her inmates while adding that 'those girls are going to get me.'
Lynn Turner who hailed from North Georgia was convicted six years ago for causing the death of her husband Glenn Turner way back in the year 1995. Initially, investigators had thought that Lynn Turner's husband had died naturally but after the demise of her boyfriend Randy Thompson through poisoning, the case was opened once again.