Psychiatrist: 'Honor Killings' Increasing In Canada
By Sayantika Ghosh, Gaea News Network
Friday, June 18, 2010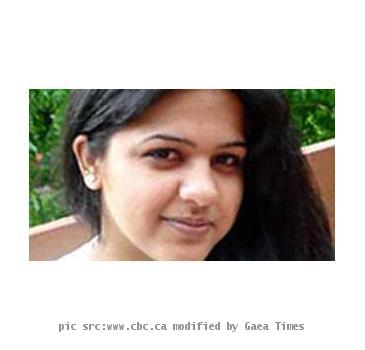 ST. JOHN'S (GaeaTimes.com)- Memorial University psychiatrist Dr. Amin Muhammad have observed a high rate of honor killings among the Canadian Muslim communities. Reportedly, the psychiatrist said that there has been a total number of 13 cases for honor killings all over the state of Canada since 2002.
On Wednesday, one more case of honor killing had it's verdict being declared by the court which puts both Aqsa Parvez's brother and father behind bars. Both the brother and the father pleaded guilty in front of the court after they killed the 16 year old Mississauga teenager in the name of honor killing. The psychiatrist told the media that all that the girl wanted to do was to work in an office and wear western outfits like most of her Canadian friends. The psychiatrist also pointed out that although the Muslim Community have always referred to Koran for these killings, all their claims are vague and doesn't stand the test of time. As a matter of fact the psychiatrist said that there is nothing "Islamic" about these honor killings. The psychiatrist told the media that how people have tried to escape the law by calling these brutal murders as honor killings in the name of religion.
According to the psychiatrist, the United Nations Population Fund reported of an estimated figure of 5,000 girls who are slayed each and every year in the Muslim communities all over the world. Although these people talk about their religion to be their guiding entity behind these honor killings, there isn't any difference between them and other killers. The psychiatrist said that these honor killings are reminiscent of the Incan civilization where the husbands starved their wives to death as a punishment for adultery.